Syria
Syria shoots down 'Israeli war plane' near Damascus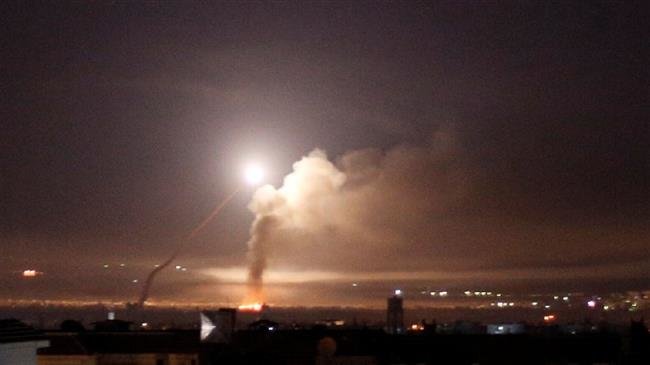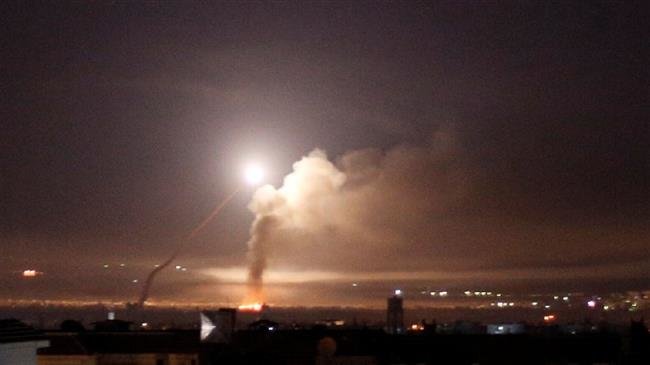 The Syrian military has shot down an Israeli war plane and four missiles over the country's southern region, reports say.
"Our air defense forces shot down an Israeli war plane and four missiles before they reached the targets," a Syrian security source was quoted as saying by Russia's RIA news agency on Thursday night.
The source said that all of the missiles aimed at the town of Kiswah, south of the capital Damascus, were shot down before landing on their targets.
Other sources reported that objects had fallen from the sky near Harfa village, but it was not clear if it was an intercepted missile or debris from an interceptor missile.

Israeli media claimed that Iranian military advisors as well as fighters from Lebanese resistance movement Hezbollah were the main target in the attack.
Hezbollah, which has been working closely with Iran to purge foreign-backed terrorists from Syrian cities, has reportedly established a communications and logistics hub for operations in southern Syria near the Israeli border at the Golan Heights, two senior regional intelligence sources told Reuters.
Israel claims that Iran's presence in Syria as part of an advisory mission requested by Damascus poses a threat to the regime's security. Using this pretext, Tel Aviv has struck alleged positions of Iranian and Iran-backed forces across Syria over the course of the seven-year conflict.
The attacks are usually viewed as attempts to prop up terrorist groups that have been suffering defeats at the hands of Syrian government forces.
It is not yet clear whether the S-300s were among the air defense systems used in the Thursday night counterattacks.