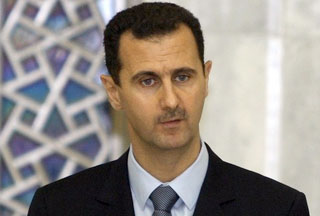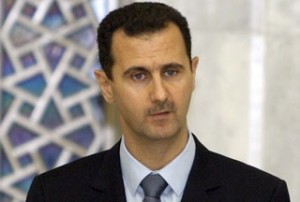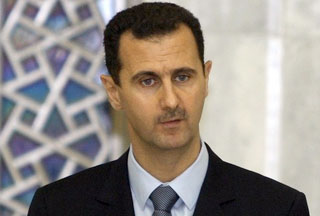 Syrian President Bashar al-Assad has voiced doubts over a revival of stalled peace talks with Israel, saying Tel Aviv does not appear to be a partner in the process.
"Israel has again showed that it does not want peace," Assad said following a Wednesday Iftar reception hosted by Turkish Prime Minister Recep Tayyip Erdogan in Istanbul.
"Israel has dynamited all peace negotiations so far, it has massacred people in Lebanon, it has attacked Gaza," he recalled.
The Syrian leader said Israel's presence at the negotiation table was only 'virtual', echoing his Foreign Minister, Walid al-Moallem, who earlier made the same remarks through an interpreter.
Moallem denoted the Israeli government's refusal to freeze its illegal settlement construction and its continued aggression against the Hamas-run Gaza Strip, expressing doubts if Israel was actually after peace.
Turkey, mediating four rounds of indirect Syrian-Israeli talks last year, has offered to help restart the peace negotiations after they broke off when far-right Prime Minister Benjamin Netanyahu took power in Israel in March.