Syria
Syria: Sources Deny Terrorists' Claims about Advances in Southern Aleppo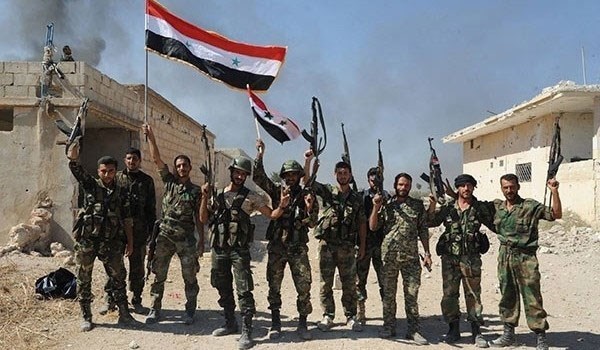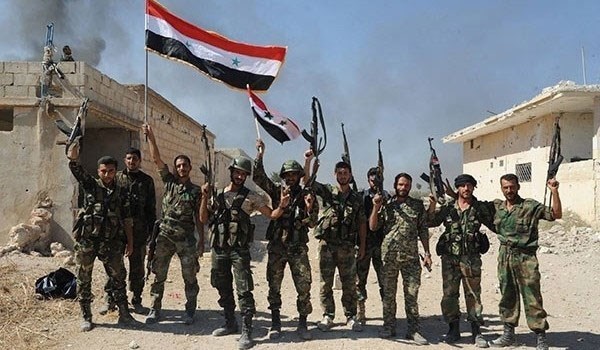 Battlefield sources in Syria refuted the terrorists' claims about advancing in the Southern districts of Aleppo city, and underlined the government forces' full control over all supply lines form the city to the Southeastern territories of the province.
"Terrorists' claims about closure of the road connecting al-Ramousiyeh to Khanaser are lies. The road is open and is under full control of the Syrian Army men," the sources said.
"In the meantime, Syrian government forces' advances in the village of al-Howeiz and its surroundings, capture of the village of al-Ameriyeh and its three nearby hilltops, a large number of terrorists trapped in a narrow corridor connecting Khan Touman to the Southern side of al-Hikma school near al-Hamdaniyeh district," they added.
Earlier reports said that Syrian government forces beat Jeish al-Fatah terrorists back from the entire buildings of Taslih academy, inflicting tens of casualties on the militants.
Jeish al-Fatah terrorists, mainly from Turkey-backed al-Turkistani, retreated from Taslih academy buildings under the heavy attacks of the Syrian army men and their popular allies.
With liberation of Taslih academy building, one again the entire supply lines of terrorists in al-Ramousiyeh were cut off.
Jeish al-Fatah suffered and heavy death toll and their military hardware sustained major damage in the attacks.