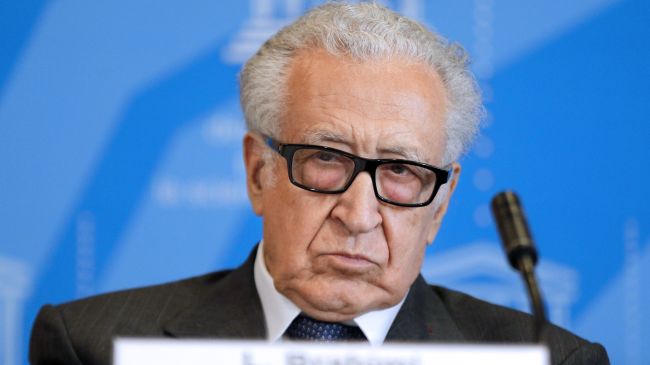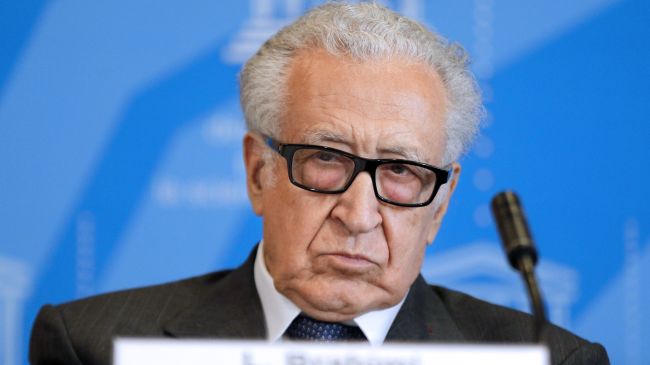 UN-Arab League Special Representative for Syria Lakhdar Brahimi says that the Geneva II conference on Syria, set for January 22, would start "without any preconditions."
Brahimi made the remarks on Monday after UN Secretary-General Ban Ki-moon announced the date for the long-awaited talks aimed at resolving the crisis in the Arab country.
Syria's foreign-backed opposition has said it would only attend the talks after the resignation of President Bashar al-Assad.
The Syrian government has agreed to take part in the talks, but has rejected preconditions or any insistence on Assad's departure.
The international envoy said that it "is really for the Syrians to come to Geneva and talk to one another and hopefully start a credible, workable effective peace process for their country."
Brahimi also said that the list of participants at the upcoming talks has not yet been finalized, but Iran and Saudi Arabia "will certainly be among the possible participants."
Meanwhile the UN chief says he expects all partners and parties which have to do with the conflict to show support for the negotiations.
"The fighting has raged on far too long — with more than 100,000 dead, almost nine million driven from their homes, countless missing and detained, and terrible violations of human rights," Ban also said.
The Geneva II conference, which will be a follow-up to an earlier one held in June 2012, had been proposed by Moscow and Washington on May 7, but its date was delayed several times.
Syria has been gripped by a deadly crisis since 2011. According to reports, the Western powers and their regional allies — especially Qatar, Saudi Arabia, and Turkey — are supporting the militants operating inside Syria.