Syria
Syria: Tens of Militants Killed in Army Ambush in Lattakia Countryside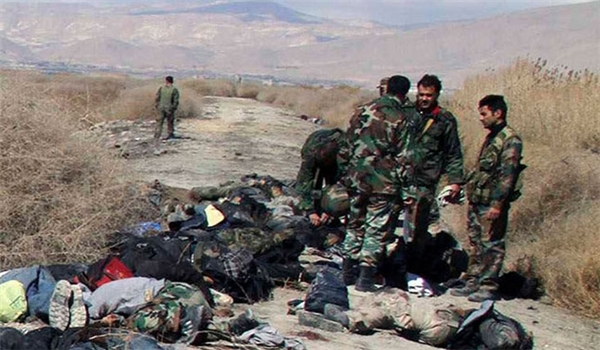 The Syrian army killed a large number of foreign-backed terrorists in Lattakia countryside in the Western parts of the country.
Tens of militants were killed in an ambush of the Syrian army in Al-Nabayeen town in the Southwestern parts of Kassab city.
Meantime, the Syrian army regained control of a strategic mountain in Lattakia countryside.
The army units took control of Sal Derin mountain in Kassab near the borders with Turkey.
Sal-Darin mountain is strategically important as it oversees the city of Kassab.
A military source said that the Syrian army and the national defense units have now seized back control over the top of Sal Derin Mountain.
Continued defeats of the terrorists in their war against the government forces in Lattakia countryside have resulted in increasing differences among them.
The militants are currently at odds over how they should fight against the Syrian army in Lattakia, specially in Kassab.