Syria
Syria Terror Op: Al-Rahman Brigade Hit Hard in Damascus' Town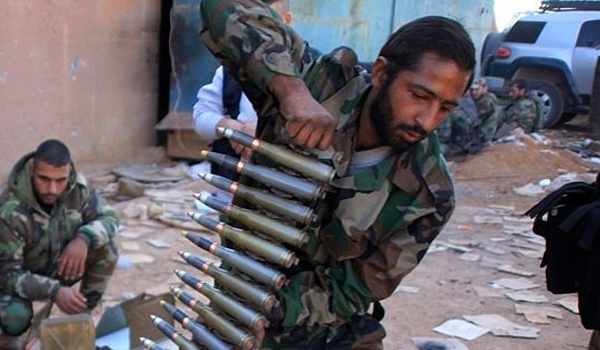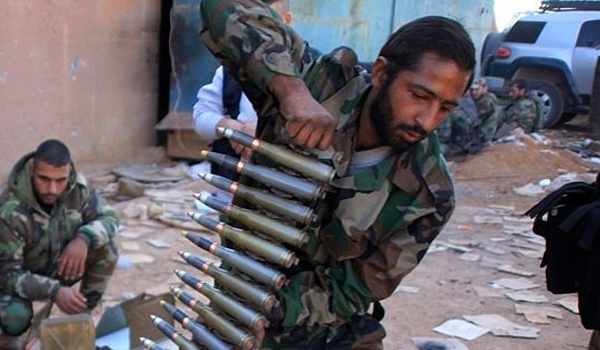 The Syrian army, backed by the country's warplanes, destroyed positions and depots of terrorists from al-Rahman brigade in a key town in Damascus province.
Informed sources said on Wednesday that that the army destroyed positions of al-Rahman brigade in Zamalka town in Damascus countryside.
The army also killed five terrorists and injured 15 others in the attacks.
Militants' depot was also destroyed in the army's assaults.
Earlier, the Syrian army engaged in fierce battles with Takfiri militants in the vicinity of Marj al-Sultan in Eastern Ghouta in Damascus countryside, according to the Arabic-language al-Alam news channel.
Clashes also erupted between the army and the terrorists in Jobar neighborhood East of Damascus.
Field sources said a large group of terrorists were killed and injured in the clashes.
However, there are no immediate reports of the exact number of the dead terrorists.
Also on Wednesday, the Syrian army thwarted a terrorist attack in Eastern Ghouta in Damascus province and killed a group of militants, including senior commanders.
The Syrian army targeted terrorists' position in al-Nashabiya farms while the militants were gathering to launch an attack in Eastern Ghouta in Damascus countryside, field sources said.
The army killed Said Omar Khabia, aka al-Shabah (The Ghost), and four field commanders in the Syrian forces' assault, the sources added.
A group of militants from "Ashbal Jaish al-Islam", "Der' Al-Asema Brigade", "Ajnad al-Sham" and "Jaish al-Islam" were also killed in the army raid.
Two Saudi militants were identified among the dead terrorists.