Syria
Syria: Terrorist Groups Suffer Heavy Losses in Army Attacks North of Homs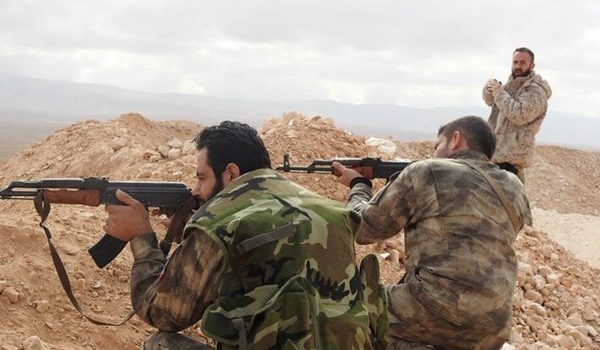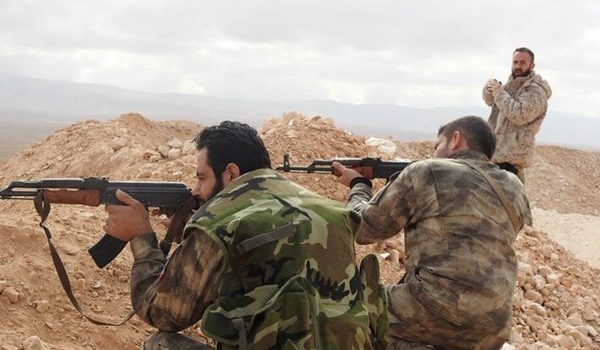 The Northern part of Homs province, in Central Syria, was the scene of heavy battles between the Syrian forces and the militant groups that claimed the lives of many terrorists, provincial sources said Saturday.
"Concentration centers of the Takfiri terrorists near al-Najma hill and Teirmaala village in Talbiseh region came under attack by the Syrian army and the country's National Defense Forces (NDF)," the sources said.
"Many militants were killed in the battle, which lasted for hours, and many others were wounded too," the sources added.
"The army soldiers, wounded in the battle, were rapidly transferred to the nearest field hospital," the sources said.
"The militant groups left their wounded members behind and fled the battlefront, but the Syrian army transferred the wounded militants to its hospitals too," the sources pointed out.
One of the most important causes of the Syrian government forces' victories against the militants in Homs province in the recent two and a half months is surely the in time and strong coverage of the Syrian and Russian fighter jets.
On Thursday, the Syrian airstrikes destroyed the command posts of ISIL terrorists in Homs province.
The Syrian warplanes destroyed ISIL command posts in the al-Hadath village in Homs.
The airstrikes also hit the terrorists' command posts in the vicinity of the ancient city of Palmyra, Quaryatayn city and Maheen town in the province.
Senior ISIL commanders were killed in the air attacks, informed sources said. Terrorists' vehicles were also destroyed.