Syria
Syria Terrorists Continue Series of Head Cuts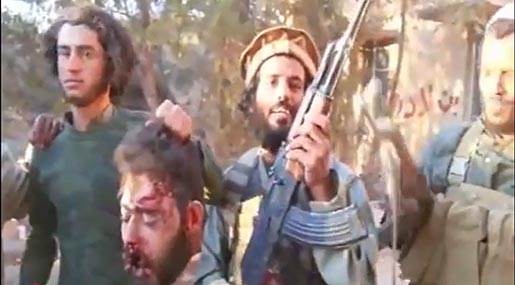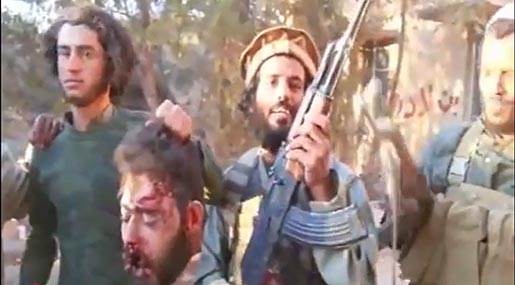 The series of horrible terrorism continues in Syria.
After cannibalism, the social networks were busy revealing a real face of the so-called "revolution".
In the video, foreign fighters cut the head of one of the Syrians in Aleppo's coutryside for just being an opponent to their atrocities.
The militants, who much dress like al-Qaeda and Taliban fighters, further vow to cut the heads of the "Nasirites" [Shiites] in the so-called " Islamic Land of the Levant".