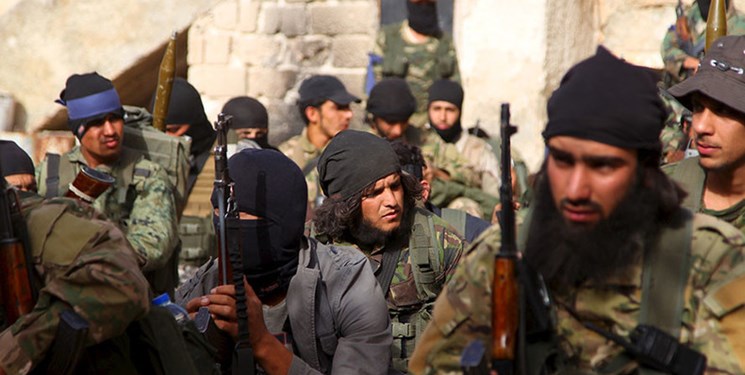 Terrorists fighting against the Syrian government are about to be deployed to the strategic Central province of Ma'rib within days to counter the Yemeni Army and popular committees, informed sources disclosed, as Saudi-backed militias have recently suffered heavy defeats in the vital battleground.
According to Al-Akhbar newspaper, the Saudi-Emirati coalition command in the city of Aden has commissioned the commander of Al-Qaeda terrorists in Abyan province to secure the route of militants who will soon enter Yemen from Syria and other countries.
Security and intelligence sources stated that Al-Qaeda terrorists are tasked with transporting armed elements who are supposed to enter the coast of Abyan province with their weapons from Syria.
For the last two weeks, Al-Qaeda terrorists, led by a man named Salem Al-Shana'a, have been stationed in large areas of the coast of Abyn province under the supervision of the Riyadh-led coalition's command, according to the daily.
Over the past few weeks, Ma'rib has been the scene of large-scale operations by the Yemeni troops and allied Popular Committees fighters, who are pushing against Riyadh-sponsored militants.
In mid-February, the Daesh (ISIL or ISIS) terrorist group confirmed that its members are fighting alongside Saudi-backed mercenaries against Yemen's Army and forces from popular committees in the province of Ma'rib.
Saudi Arabia and a number of its regional allies launched the war on Yemen in March 2015, with the goal of bringing the government of former President, Abd Rabbuh Mansur Hadi, back to power and crushing the popular Ansarullah movement. The war has taken a heavy toll on Yemen's infrastructure, destroying hospitals, schools, and factories.
The United Nations estimated in late 2020 that the war had caused as many as 233,000 deaths in Yemen since 2015, including 131,000 from indirect causes such as lack of food and deadly disease.
According to the UN, at least 80 percent of Yemen's 30 million people need some form of aid or protection.
Ansarullah, backed by the Yemeni Armed Forces and allied popular groups, has gone from strength to strength against the Saudi-led invaders, and successfully defended Yemen against the aggression, leaving Riyadh and its allies bogged down in the county.
Several human right groups and charities have accused the Western governments of prolonging the war in Yemen by permitting the sale of weapons and military equipments to the kingdom and its allies.