Syria
Syria: Terrorists Fail to Prevail over Gov't Positions in Hama Province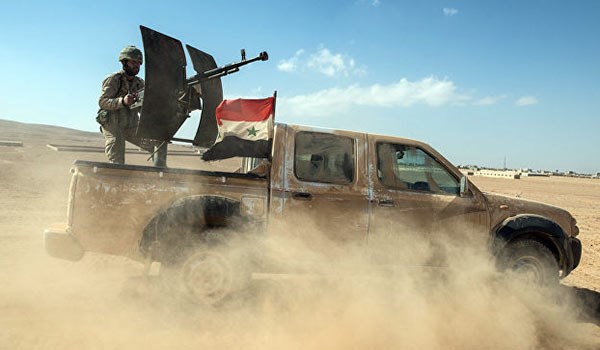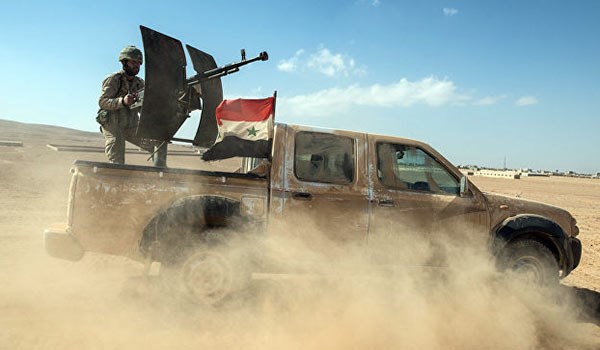 Syrian Army troops fended off terrorists' attack on government forces' positions near the town of al-Salamiyah, killing and wounding several militants.
The army soldiers repelled terrorists' offensive on the village of al-Ramliyeh in the Western countryside of al-Salamiyah, inflicting a heavy death toll on the militants.
In the meantime, the army men opened heavy fire on terrorists' movements near the town of Hirbnafsa in Southwestern Hama, killing a number of militants.
The Syrian army and air force destroyed terrorists' military positions in Hama, killing and injuring scores of the militants.
The army units hit hard the terrorists' gathering centers in Kafr Zira, al-Latamina, Wadi al-Eis and al-Sayyad regions in the Northern part of Hama province, destroying four military vehicles, artillery units and several of their military positions.
Several terrorists, including Tarek Khattab who was in charge of the artillery unit of Jeish al-Izzah terrorist group, were killed in the army offensive in Northern Hama.
Meantime, the terrorists' gathering centers and fortification came under heavy offensive by the Syrian army in the regions of Morek, Atshan, Skeik, North of Ma'an and Tibet al-Imam as well as the farms located between al-Zakat and Kafr Zita.
A large number of terrorists were killed in the operations and a number of their military vehicles were also destroyed.
The Syrian air force, meantime, targeted the terrorists' gatherings in Morek, al-Quneitrat, al-Araba'een area, North of Souran, Skeik towns and Tal Tarae in the Northern part of Hama province, destroying the terrorists' weapons and ammunition depots, positions, military vehicles in addition to inflicting at least 40 casualties on the militants.