Syria
Syria terrorists massacre 16 civilians near Homs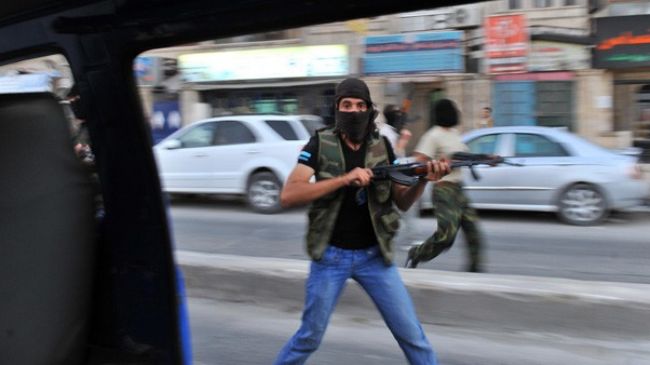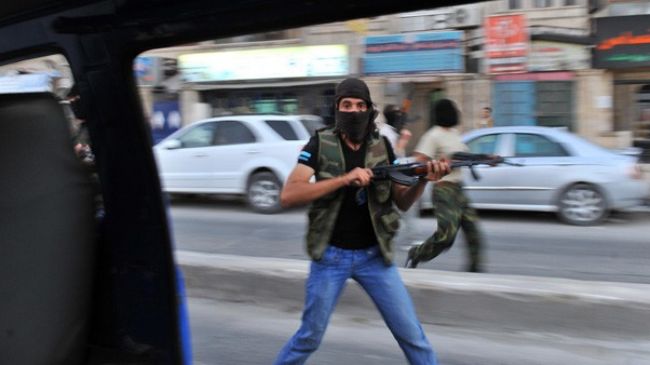 Washington, Tel Aviv, Ankara, Berlin, London, Paris, certain Arab regimes-backed, financed, armed terrorists have killed at least 16 civilians near the western Syrian city of Homs.
The massacre occurred at the Jandar Resort on the outskirts of the city on Tuesday, Syria's state news agency SANA reported.
Earlier in the day, insurgents carried out mortar attacks on several neighborhoods in Homs, damaging residential areas and injuring many people.
Syrian troops also attacked the insurgents in the city, killing or capturing many of the foreign-backed armed men.
In addition, there is still fighting in the cities of Aleppo and Damascus.
The army stormed insurgents' hideouts in the Old Damascus area on Tuesday, capturing a number of armed men and confiscating their weapons.
Also on Tuesday, the Syrian Army attacked insurgents in the al-Asileh neighborhood of Aleppo, killing and injuring 150 insurgents. In addition, insurgents' vehicles equipped with machine guns were damaged in the operation.
Abdul Jabbar al-Oqeidi, the leader of the Aleppo military council of the self-proclaimed Free Syrian Army, was also killed in an operation conducted by the Syrian Army on the same day.
In some neighborhoods of the city, foreign-backed gunmen have taken civilians hostage and there are reports that they plan to use them as human shields, while the army continues to clear Aleppo of insurgents.
Meanwhile, Syria's General Cinema Institute announced on Tuesday that Alawite film director Bassam Mohieddin was killed near his home on the outskirts of Damascus on Sunday.
Syria has been experiencing unrest since March 2011. Damascus says outlaws, saboteurs, and armed terrorists are the driving factor behind the unrest and deadly violence while the opposition accuses the security forces of being behind the killings.
The Syrian government says that the chaos is being orchestrated from outside the country, and there are reports that a very large number of the armed militants are foreign nationals.