Syria
Syria terrorists receive training in Qatar: Reports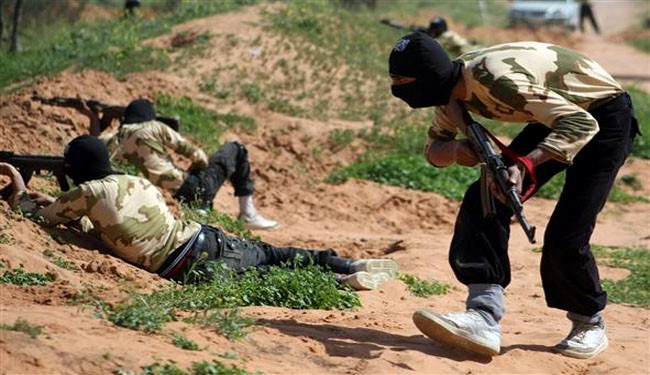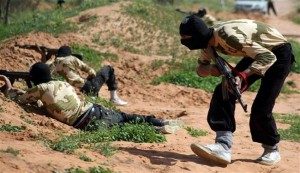 Qatar is training foreign-backed militants operating against the Syrian government as part of Doha's efforts to topple President Bashar al-Assad, reports say.
According to French media reports, militants from the so-called Free Syrian Army (FSA), the al-Qaeda-linked al-Nusra Front and other terrorist groups receive training in the tiny Arab monarchy before being sent to Syria.
The reports further noted that the militants are equipped with anti-tank missiles and global position system (GPS) devices supplied by the United States.
The militants spend one week in Turkey for a medical check-up and then head for Qatar where they undergo three weeks of training.
According to a militant source, around 100 militants are dispatched to Qatar every month to be trained before going to Syria.
At the end of the training, the militants receive a bulletproof vest, a helmet and a full medical kit, the report added, noting that they get their weapons from American forces on the Turkish border.
Syria has been gripped by deadly violence since March 2011. Damascus says the Western powers and their regional allies — especially Qatar, Saudi Arabia and Turkey — have been fuelling the unrest by providing militants with money and weapons.
The Turkish daily Aydinlik has said in a recent report the former commander of FSA, Salim Idris, acted as a middleman in the transfer of US-made TOW anti-tank missiles from Turkey to the militants in Syria.
About a dozen militants have been trained in Turkey on how to use the weapons, the report said.
Earlier this month, Israeli daily Haaretz said that Tel Aviv is seeking to launch a joint operation with Saudi Arabia to train the foreign-backed militants operating in Syria.