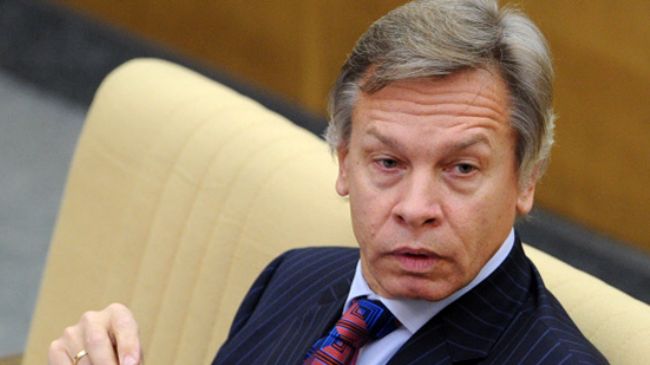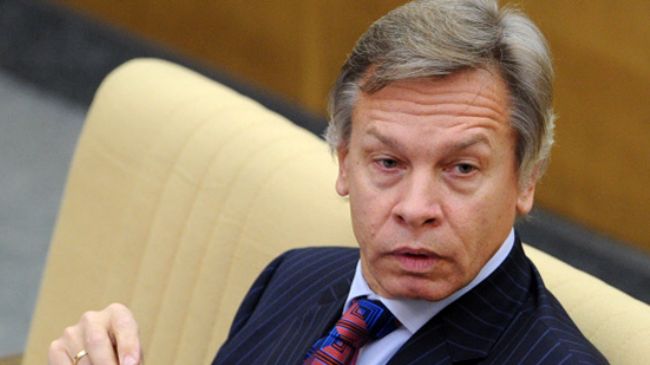 Head of the Russian parliament's international affairs committee says the fate of Syria militants depends on their foreign sponsors.
Alexei Pushkov said on his Twitter page on Tuesday that militants in Syria completely rely on their foreign sponsors for funding.
The Russian official also stated that the militants continue to exist as long as they receive money from the sponsors.
"The Syrian militants will endure as long as they keep receiving funding from abroad. They do not have any resources of their own. Their fate depends on their sponsors," he tweeted.
Pashkov's remarks come after Russia and China skipped a UN Security Council meeting on Monday, called to discuss a draft resolution that would impose more sanctions on Syria unless its government gives unrestricted access to deliver aid.
Russian Ambassador to the UN Vitaly Churkin termed the draft resolution a "political" measure introduced "to whip up political tensions" in the country.
On Monday, representatives of the Syrian government and foreign-backed opposition opened a new round of peace talks in Geneva, Switzerland.
The latest talks come ten days after the previous round of negotiations ended without any positive results in January.