Syria
Syria to head for hell without political resolution: UN-Arab League envoy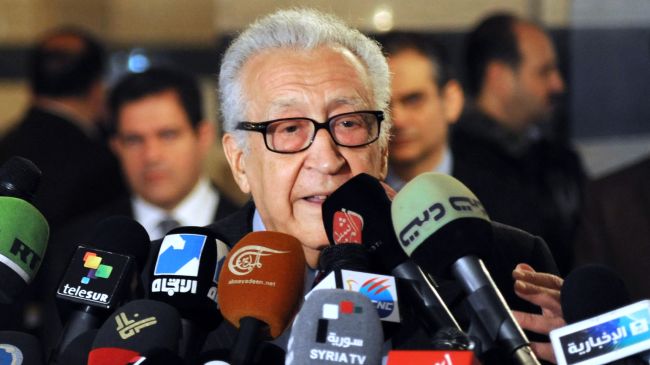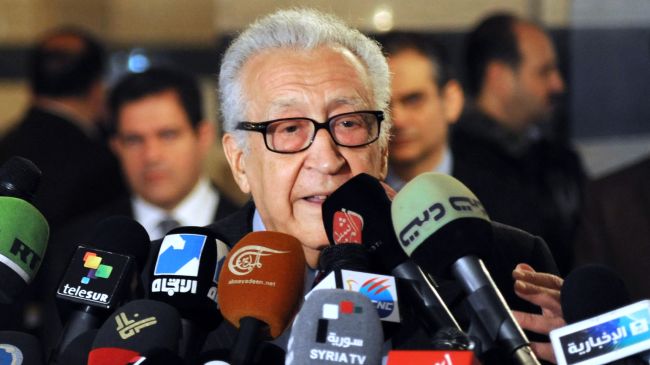 The UN-Arab League envoy to Syria Lakhdar Brahimi says Syria will be headed down to "hell" if the crisis in the country is not resolved politically.
"If the only alternative is really hell or a political process, then all of us must work ceaselessly for a political process," Brahimi said during a press conference with Russian Foreign Minister Sergey Lavrov in Moscow on Saturday.
Brahimi also asked the other states to "help the Syrians stop their descent into more and more bloodshed, into more and more chaos and perhaps a failed state."
The envoy arrived in Moscow on Saturday to hold talks with Russian officials in an effort to find a way out of the ongoing crisis in Syria.
Russian foreign minister also said that there is still a chance of coming up with a political solution to resolve the ongoing crisis in Syria.
Lavrov went on to say that nothing can be done to convince Syrian President Bashar al-Assad to step down.
On Friday, Russia sent an invitation for Moaz al-Khatib, the head of the coalition, to visit Moscow.
Khatib, whose group is supported by certain Western states and their regional allies Qatar, Saudi Arabia, and Turkey, ruled out the Russian offer and called for an apology from Moscow for what it described as its support for the government of Syrian President Bashar al-Assad.
Russia has also urged the Syrian government to hold talks with opposition groups in order to end the unrest.
Syria has been experiencing unrest since March 2011. Damascus says outlaws, saboteurs, and armed terrorists are the driving factor behind the unrest and deadly violence.
The Syrian government also says that the chaos is being orchestrated from outside the country, and there are reports that a very large number of armed militants fighting the Syrian government are foreign nationals.