Syria
Syria to hold referendum on new draft constitution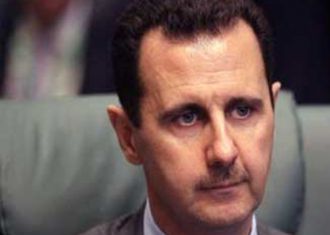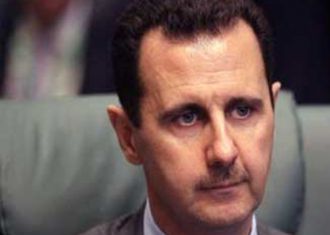 Syrian President Bashar al-Assad Wednesday ordered a referendum for later this month on a new constitution that would open the way to political parties other than the ruling Baath Party.
The referendum was announced on Syrian state TV, The Associated Press reported.
Amendments to Syria's constitution once were a key demand by the opposition at the start of the country's 11-month-old uprising.
The current Syrian constitution enshrines Assad's Baath Party as the leader of the state. But according to the new draft, obtained by The Associated Press, "the state's political system is based on political pluralism and power is practiced democratically through voting."
The draft also says the president can hold office only for a maximum of two seven-year terms. Assad, who inherited power from his father, has been in power for nearly 12 years.
His father, Hafez, ruled for 30 years.
Syria has been experiencing unrest ever since mid-March 2011, with demonstrations being held both against and in support of President Assad's government.
On October 7, Deputy Foreign Minister Faysal Mekdad said around 1,100 members of the security forces and ordinary citizens had been killed by armed groups in the first seven months of the unrest, which began on March 15.
The United Nations says 5,000 people, many of them members of the security forces, have been killed during the unrest.
The Syrian government says outlaws, saboteurs, and armed terrorists are the driving factor behind the unrest and deadly violence while the opposition accuses the security forces of being behind the killings.
The Syrian government also says that the chaos is being orchestrated from outside the country and the security forces have been given clear instructions not to harm civilians.
In addition, Syrian state TV has broadcast reports showing seized weapons caches and confessions by terrorist elements describing how they obtained arms from foreign sources.
Some parts of the Arab League team's confidential report prepared during the group's initial presence in Syria leaked recently, showing that armed terrorists were responsible for most of the violence and that the government had fully cooperated with the mission and facilitated its work.