Syria
Syria troops fully purge Aleppo district of U.S, Israel-backed insurgents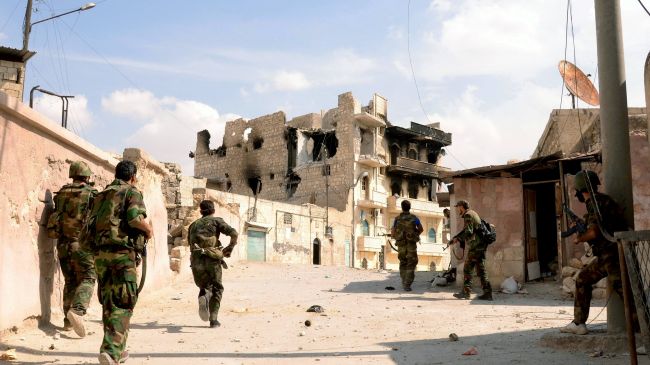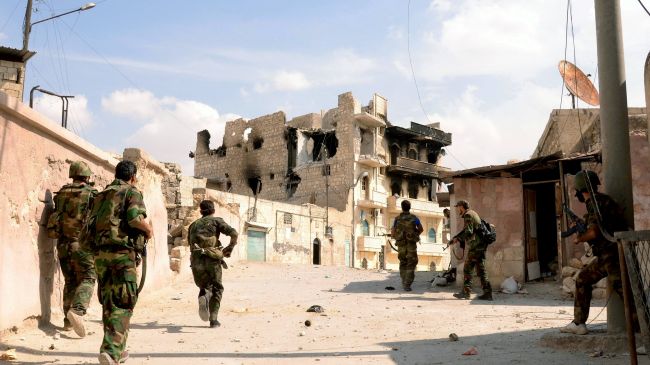 Syrian Army soldiers have fully purged the Karam al-Jabal district in the flashpoint city of Aleppo of foreign-backed insurgents fighting government forces.
The armed men were killed on Friday during intense clashes with Syrian troops in the violence-plagued city, which is located 355 kilometers (220 miles) north of Damascus, the SANA news agency reported.
Syrian soldiers also attacked insurgents in the al-Tananir Square, Bustan al-Qaser, al-Kallaseh, Souq al-Hal, Souq al-Fustuq, and Antakia Gate neighborhoods of Aleppo, destroying dozens of vehicles equipped with Dushka machine guns and killing a large number of terrorists.
Meanwhile, Syrian soldiers raided a terrorist hideout north of the Kfar district in Aleppo and shot dead all the insurgents at the site. They also destroyed two vehicles equipped with Dushka machine guns.
Moreover, a number of armed men were killed during intense clashes with Syrian troops in the Qadi Askar neighborhood of Aleppo.
Syria has been experiencing unrest since March 2011.
Damascus says outlaws, saboteurs, and armed terrorists are the driving factor behind the unrest and deadly violence while the opposition accuses the security forces of being behind the killings.
The Syrian government says that the chaos is being orchestrated from outside the country and accuses Saudi Arabia, Qatar, and Turkey of arming the opposition.