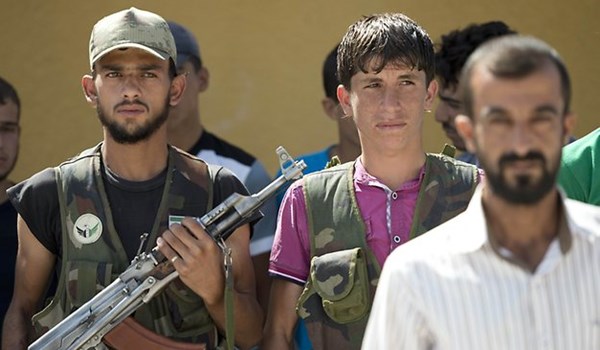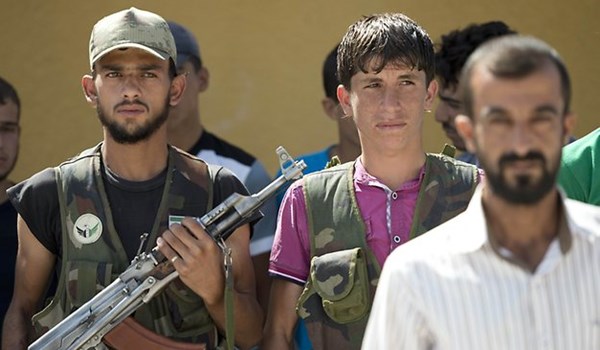 Media sources disclosed that a secret meeting was held between the Turkish officers and representatives of Jeish al-Fatah coalition of terrorist groups in Dar al-Izzah region a couple of days ago.
The Arabic language al-Akhbar reported that the Turkish officers in a secret meeting with Jeish al-Fatah's representatives in Dar al-Izza region vowed to provide them with new arms.
Al-Akhbar added that the Turkish officers in the meeting said that a large volume of advanced weapons will be delivered to Jeish al-Fatah.
Jeish al-Izzah Commander Jamil al-Saleh said that Turkey has told other rebels in Idlib that Ankara will provide them with new cargos of arms to open new fronts in Northern Hama as well.
A Russian General disclosed in late December that a large volume of chemicals and weapons, manufactured in Turkey and the US, were discovered in the newly-liberated districts of Aleppo city,
"Engineering units of the Syrian and Russian forces that were jointly defusing bombs and mines planted by Jeish al-Fatah terrorists in the Eastern neighborhoods of Aleppo seized a large volume of US-made and Turkey-made weapons in the positions of militants," the Russian General said.
The engineering units also found hand-made arms in terrorists' bases, he added.
"A large number of bags filled with chemicals were also found in the positions of the terrorists" the source said, adding, "The terrorists had used chemicals to make bombs."
The General went on to say that the engineering units have also found a workshop in which the terrorist groups were making bombs by gas cylinders.
The Russian and Syrian units have also found a large quantity of suicide-explosive belts, the General said, adding, "The terrorist groups have planted bombs in hidden locations in residential areas, neighborhoods and streets."