Syria
Syria-Two Army and Civilian Martyrs Laid to Rest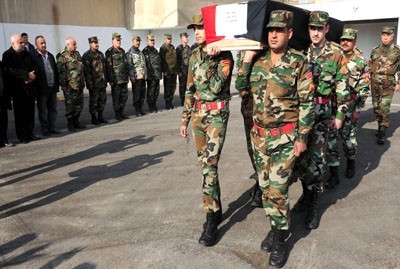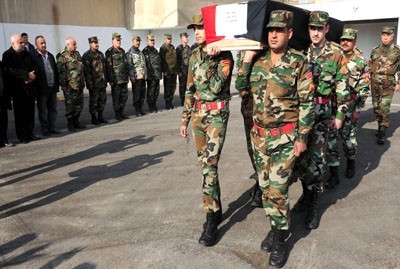 With flower and laurel wreaths and while the Military Band was playing the music of the "Martyr" and the "Farewell", two army and civilian martyrs on Thursday were escorted from Tishreen and Homs Military Hospitals to their final resting place.
The martyrs were killed at the hands of the U.S-backed armed terrorist groups while they were performing their national duty in Homs and Damascus Countryside.
Solemn funeral ceremony was held for the martyrs as they were carried up on the shoulders of their colleagues covered with the national flag.
The martyrs are:
-Corporal, Majd Mohammad Ali from Lattakia.
-Civilian Munajjed Hassan Ibrahim from Homs.
Relatives of the martyrs expressed confidence that the Syrian people are able to overcome the current crisis through their adherence to the national unity.
They affirmed that the sacrifices of the martyrs fortify Syria and make it more able to face the challenges and to defend its stances which have always rejected the policies of hegemony.