Middle East
Syria
Syria unrest: 21 US-Israel backed terrorists killed in Deir al-Zour,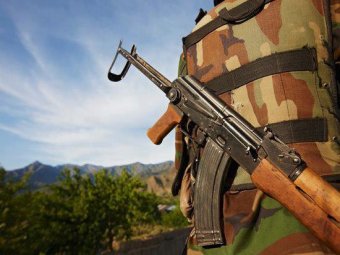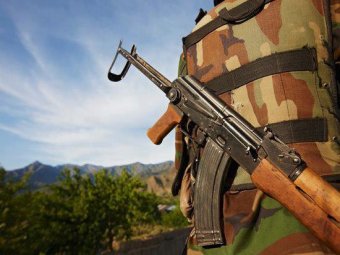 The Public Committees confirmed that the insurgents are still attempting to break into al-Yarmouk camp.
In a statement, the committees stated that armed groups attempted to infiltrate to al-Yarmouk camp through the southeastern area, where the Public Committees clashed with them and them the militias fired mortar shells, which resulted in two martyrs and other injuries of the committees' members.
In Aleppo, our correspondent stated that more than 10 gunmen were killed in a qualitative operation by Syrian Army near Baraka bakery in Butan al-Basha.
The insurgents also fired a mortar shell near Baghdad station in Aleppo city, what resulted in material damages only.
The reporter also confirmed that 7 armed rebels were killed in clashes in parts of Old city, as Syrian Army caused the gunmen large losses in armed confrontations on al-Layramoun Axis
Our correspondent pointed out that the Syrian Army stroke a gathering for insurgents in Khan al-Assal, what resulted in deaths and injuries upon the gunmen' ranks.
Fierce clashes are occurring between Syrian Army and Free Army militia on the axis of Bab Jnein, Souk al-Hal and Bustan al-Qaser.
In Edlib, our reporter said an explosive charge has detonated in a trash container near the automatic bakery in the city, which resulted in the martyrdom of civilian Yasser al-Ali and the injury of child Muhammad al-Ali, where his foot was amputated.
The militants also fired mortar shells and local-made missiles on the houses of civilians in al-Tarma and al-Qalaa neighborhoods of Harem city, as news say martyrs have been recorded.
Our correspondent stated that an armed group stole two vehicles, loaded with 51 tons of floor, on Edlib – Aleppo highway near Saraqeb
In Deir al-Zour, the competent authorities have seized a den that contains a large amount of heroin in al-Mwazzafin neighborhood.
The forces of Syrian Army also wrecked a vehicle, provided with Dushka machineguns, in al-Mayadeen city of Deir al-Zour countryside, which resulted in the death of 21 terrorists, including Abed al-Majid al-Okeili Ali Jumaa Hamdana al-Saleh and Jumaa Jamdan al-Salehof al-Qaqaa battalion and the reporter in several TV channels, Idan al-Salama