Syria
Syria vows commitment to chem. weapons destruction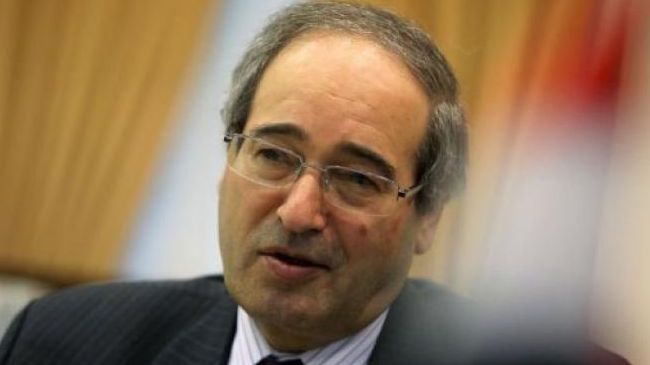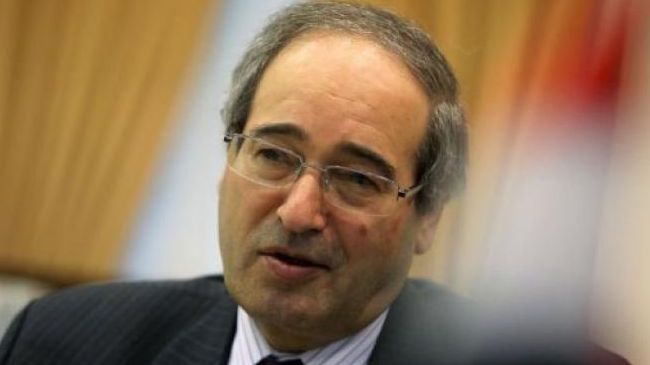 Syria has vowed commitment to the destruction of its chemical weapons despite difficulties caused by the conflict in the country.
Deputy Syrian Foreign Minister Faisal Muqdad said on Wednesday that the Syrian government is committed to the deal, under which it must turn over all its chemical weapons by mid-2014.
He said Syria was working "with determination, strength and credibility to fully implement the agreements with the United Nations and the Organization for the Prohibition on Chemical Weapons (OPCW)."
On September 14, 2013, Russia and the United States agreed on a deal, according to which Syria would see its chemical weapons eliminated and the US would in return not follow through planned military action against the country.
Under the deal, which is supervised by the OPCW, Nordic vessels are set to collect the chemicals from the port city of Latakia and take them to a port in Italy, where they will be loaded onto a US ship for annihilation.
Damascus has already met several deadlines in the process, but has reportedly delayed the work twice.
The US and Britain have criticized Syria for that, with Washington accusing Damascus of having a slow pace in moving the weapons abroad. Syria has rejected such claims.