Syria
Syria war prelude to 'WWIII scenario'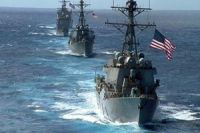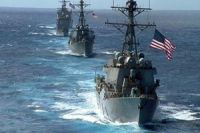 Michel Chossudovsky, renowned Canadian professor and award-winning author, argues that a US plan for military intervention in Syria is aimed at integrating its "four distinct war theaters"– Afghanistan-Pakistan, Iraq, Palestine and Libya– setting the stage for "a World War III scenario."
The professor writes in an opinion piece for Global Research: "An attack on Syria would lead to the integration of these separate war theaters, eventually leading towards a broader Middle East-Central Asian war."
Chossudovsky says that the United States is fueling "civil wars" in multiple countries namely Yemen, Somalia, Egypt, Mali and Niger through sponsoring al-Qaeda affiliated groups, essentially preparing the ground for US military intervention often in the forms of counter-terrorism operations.
He warns: "Public opinion is largely unaware of the grave implications of these war plans which could potentially lead humanity into a World War III scenario."
The Obama administration has claimed the government of Syrian President Bashar al-Assad was behind a recent deadly chemical weapons attack in the suburbs of Damascus, even though there is no evidence linking the attack to the government forces. The White House is gearing up for military strikes on Syrian targets.
Citing an August 2012 Los Angeles Times report, Chossudovsky says preparations for "a false flag chemical weapons attack" in Syria began more than a year ago when the Pentagon dispatched "small teams of special operations troops" to the Arab country.