Syria
Syria welcomes efforts of UN organizations in the country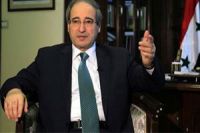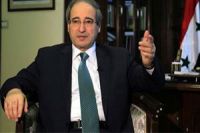 Syrian Deputy Foreign and Expatriates Minister Fayssal Mikdad said that Syria welcomes the efforts of the UN organizations, particularly those which are related to the works of relief and humanitarian aid in light of the conditions Syria is passing through.
According to SANA, Mikdad said during a meeting with the UN new resident representative in Syria, Yacob al-Hilo "The government is ready to offer all facilitations to the UN organizations in order to deliver the humanitarian aid to all Syrian citizens all over the country."
Pointing to the importance of respecting the sovereignty and independence of Syria, he underlined the importance of continuing cooperation between the Syrian government and the UN organizations, working in Syria.
Al-Hilo, also Coordinator of the humanitarian activities in Syria, expressed willingness to exert all the efforts to continue the work of the international organization in Syria.
He affirmed that the UN will intensify efforts in the relief and humanitarian field in light of the exceptional conditions Syria is passing through.