Syria
Syria welcomes pullout of Kurdish armed groups to depth of 30 km from Turkish border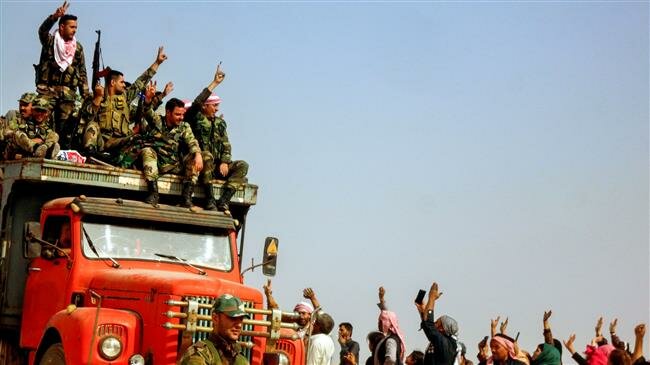 Damascus welcomes the withdrawal of Kurdish armed groups in Syria's northwestern regions to a depth of 30 kilometers from the Turkish border as part of a Russia-Turkey deal, saying the pullout rids Ankara of the pretext to keep up its acts of aggression against the Arab country.
On Sunday, an official source at Syria's Ministry of Foreign Affairs and Expatriates said in a statement, carried by Syria's official news agency SANA, that the withdrawal was carried out "through direct cooperation with the Syrian army."
"The Syrian Arab Republic affirms that this withdrawal ends the basic pretext of the brutal Turkish aggression on its territories," said the statement.
The ministry added that Syria belongs to all national groups, and that the Arab country is ready to embrace all of its citizens with open arms.
Damascus, it said, would work on "embracing its citizens and providing the aid for them in a way that would guarantee their integration into the Syrian society again and would open the door for all to return to the Syrian national unity as one land and [one] people."