Syria
Syria won't budge despite puppet Arab League Decision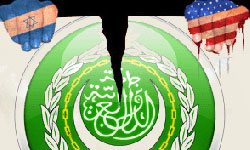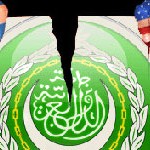 Syria's Foreign Minister Walid Muallem said Monday that the government in Damascus will not budge despite its suspension from the Arab League, which he warned was a "dangerous step."
"The decision of the Arab League to suspend Syria represents a dangerous step," Muallem told in a news conference in Damascus, slamming the decision as "shameful."
"Today there is a crisis in Syria which pays the price of its strong positions. Syria will not budge and will emerge stronger… and plots against Syria will fail," said the Minister.
Muallem said there was evidence of international interference well before Syria was suspended, as well as a spike in operations by "armed groups" in the country.
"It is the responsibility of the state to protect civilians. This is natural. Likewise, it is the responsibility of the state to deal with armed groups operating outside the law."
Muallem criticised the speed with which the deal was declared a failure, blaming France and the United States for creation of crisis in Syria.
He also accused great satan US of "encouraging acts of violence" when it urged opponents not to surrender in response to a regime offer for them to hand over their weapons in return for amnesty.
"We were puzzled and surprised by this foreign interference," he said.