Syria
Syria- Zionist israeli loyal ally FSA chief to meet militant commanders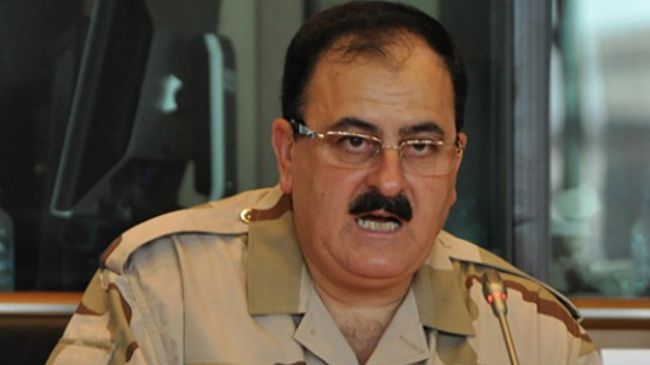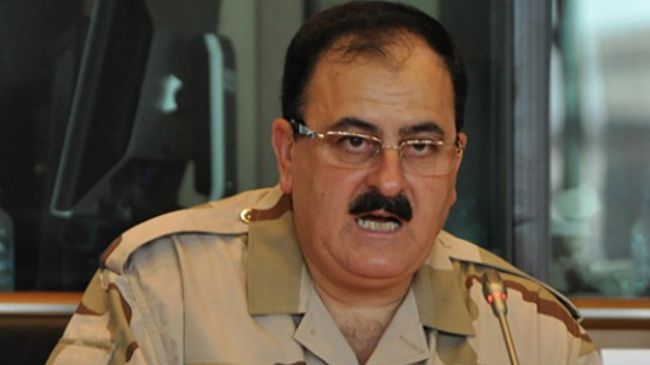 The chief of staff of the so-called Free Syrian Army (FSA) is to meet the commanders of foreign-backed militants fighting against Syrian troops in the Turkish city of Istanbul.
Faraj Hamood, who works with the militants on the ground in Syria, told the Turkish newspaper Hurriyet Daily News on Friday that General Salim Idris will deliver instructions to the militants "on how to regain power in Homs."
Hamood also said that he expected to return to Syria within a week with instructions from Idris "over the transfer of the weapons."
He also said that the situation in Homs was deteriorating and the western Syrian city is under the bombardment of government's bomber aircraft.
In Homs, the Syrian army has dealt heavy blows to the armed groups in several neighborhoods of the city in the recent days.
Meanwhile, Yamen Walid al-Johari, a Syrian insurgent commanding around 200 militants near the city of Dara'a, said that "they lacked weapons, food, medical aid, and shelter."
This is while, the divided foreign-backed Syrian opposition is struggling to name a new leader, amid growing pressure from its Western and Arab supporters to unite.
The so-called Syrian National Coalition (SNC) began a meeting in Istanbul on Thursday in an attempt to reach consensus on a new leader.
The meeting is the second of its kind by the troubled opposition group over the past two months to unite.
Reports say tribal figure Ahmad Jarba and the SNC acting head, Mustafa Sabbagh, are possible candidates to lead the group.
George Sabra became acting president of the SNC in April 2013, shortly after Moaz al-Khatib resigned as the group's leader.
According to reports, the militants are already in possession of anti-tank missiles provided by Saudi Arabia.
On June 14, US President Barack Obama ordered his administration to provide the militants with weapons.
The unrest in Syria erupted in March 2011, and many people, including large numbers of Syrian soldiers and security personnel, have been killed so far.
The Syrian army has conducted successful operations against the foreign-backed Takfiri militants over the past weeks.
The army established control over the strategically important town of Qusayr, near the Lebanese border, in early June. Syrian troops were backed by forces from the Lebanese resistance movement of Hezbollah during the Qusayr operation.
In May, Syrian President Bashar al-Assad said militants from 29 different countries are fighting against the government in different parts of the country.