Syria
Syrian Air Force Bombs Terrorists' Movements in Aleppo Province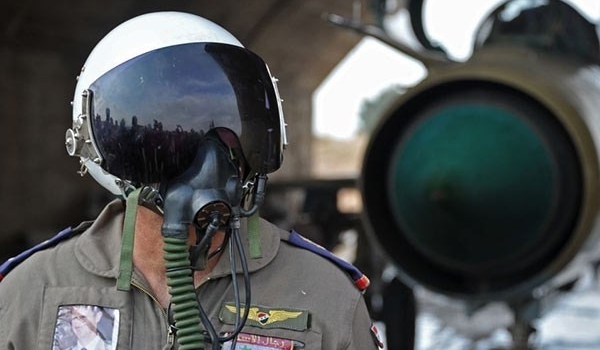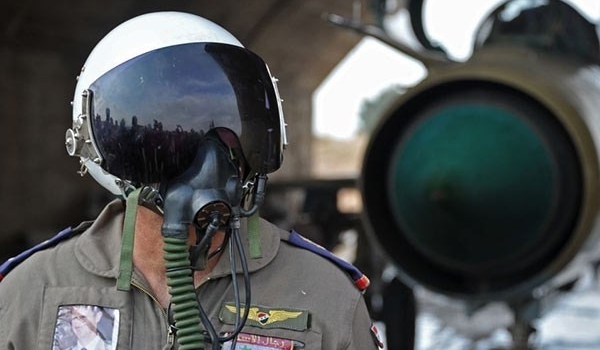 The Syrian Air Force carried out several combat sorties over the positions and movements of the Al-Nusra Front (Tahrir al-Sham Hay'at or the Levant Liberation Board) in Southeastern Aleppo on Sunday, inflicting major losses on the terrorists.
The warplanes pounded repeatedly the Al-Nusra's movements and strongholds in the villages of Ramleh and Rasm al-Kabareh Southwest of the town of Khanasser in Southeastern Aleppo.
A military vehicle of the Al-Nusra was destroyed and a number of militants were killed or wounded in the airstrikes.
Relevant reports said on Wednesday that the army forces drove Al-Nusra Front out of vast regions in Northern Hama and managed to restore security to a long chunk of the road connecting the town of Ithriya in Hama to the town of Khanasser in Aleppo.
The source said that the army men operating in Northern Hama stormed the Al-Nusra positions in an area stretching for about 30 km Northward along the road to Aleppo, and prevailed over the terrorists.
The source further said that the army men captured a vast region North of the towns of Ithriya and Sheikh Hilal.
The army units continued their operation to liberate the regions near the town of al-Rahjan to restore security to the key road of Hama-Aleppo, the source said, adding that the army captured several regions and villages in Northern Hama and restored security to the road connecting East of al-Sa'an to Ithriya in an area 15 km in depth.
The source also mentioned that 100 terrorists have been killed and a large number of vehicles and a large volume military equipment of Al-Nusra have been destroyed in the attack.