Syria
Syrian air force pound insurgent positions in Jobar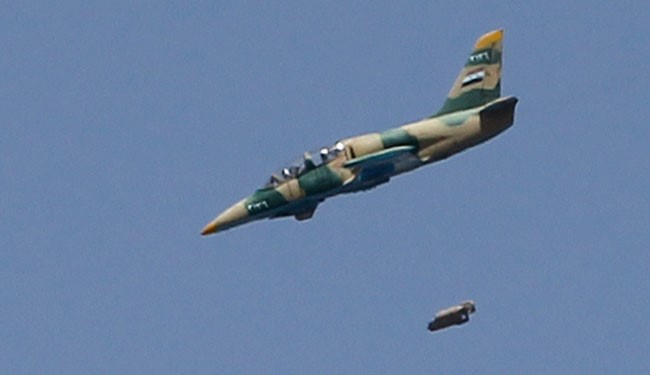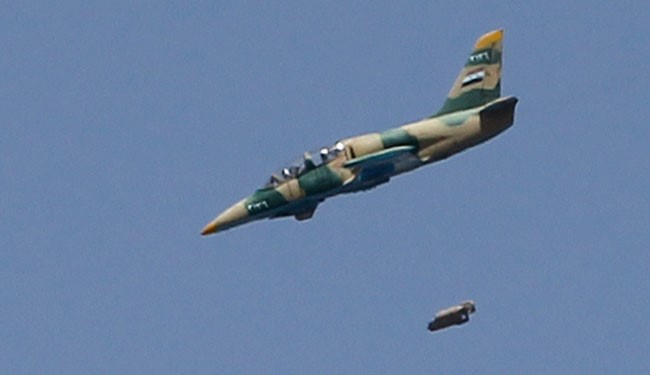 Syrian military forces have continued with second day of air strikes against insurgent positions near the Jobar neighborhood in the outskirts of the capital Damascus.
Syrian fighter jets and artillery targeted Takfiri terrorists' positions, destroying their hideouts and tunnels.
The offensive is being conducted to drive the militants out of the strategic area, which the militants have used as a staging area for many attacks against the capital over the past year.
Meanwhile, the Syrian army destroyed a militant position in the border town of Tfail, which is located in both Lebanese and Syrian territory.
The soldiers destroyed an entire base, which was used to prepare car bombs.
Several explosive-laden cars ready for attacks were destroyed and many militants were killed in the operation.
Over the past months, the Syrian army has achieved major victories in its battle against Takfiri groups across the country.
According to estimates by the United Nations, over 190,000 people have been killed and millions of others displaced due to the turmoil fueled by the Western-backed militants in Syria since March 2011.