Syria
Syrian Armed Forces Maintain Upper-Hand against Terrorists in Lattakia Province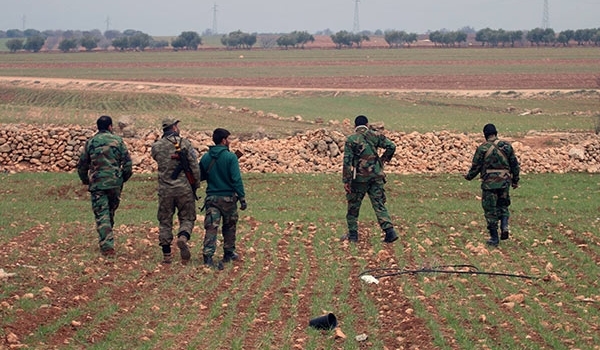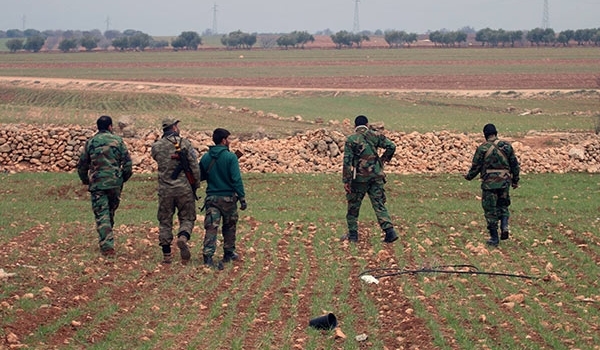 The Syrian Army troops and popular forces, backed up by the Russian and Syrian fighter jets, have repelled the terrorists groups' fresh waves of large-scale offensives in the Northeastern part of Lattakia province and inflicted major casualties on them, battlefield sources said.
"Joint operations of terrorists of al-Nusra Front, Ahrar al-Sham and Ansar al-Mohajer (mainly form Chechnya and Caucasus) to prevail over the government forces' strongholds in the mountainous regions of Lattakia near Kinsibba were fended off by the Syrian soldiers, the National Defense Force and Hezbollah fighters," the sources said.
"The Syrian and Russian fighter jets have played a crucial role in pinning the terrorist groups down behind their positions," they added.
"The Russian jets have targeted a large number of military vehicles of the terrorists," the sources said.
Field sources also said that the terrorist groups stormed the government forces' positions near Kinsibba and Jabal al-Turkmen from the axes of Qarouja, al-Baidha and Tal al-Ziyarh.
"There is a very tough battle between the government forces and the terrorists groups in al-Qal'ah region in the Northern side of Kinsibba near border with Turkey and the militants try hard to regain the territories they lost to the government forces in the recent months," the sources went on to say.
In the meantime, the Syrian army denied the terrorist groups' claims about capturing of the strategic region of Burj al-Baidha in the Northern side of the small town of al-Rabi'eh.
"The village of al-Baidha and its surrounding heights are now the scenes of fierce clashes between the government forces and the terrorists," the sources said.
On Thursday, the Syrian army and their allies retook control of strategic heights in the Northern parts of Lattakia province after heavy clashes with terrorists.
The Syrian and resistance forces could seize back Rasha heights near the strategic town of Kinsibba from militants after night-long operations and killing and wounding several terrorists.
Concurrently, with the Syrian forces and their Iraqi allies' operations in the region, the Syrian army's artillery units hit the terrorists' positions in Badama and al-Hanboushia areas.