Syria
Syrian Armed Forces Make Huge Strides in Idlib; Israeli and Turkish Weapons Seized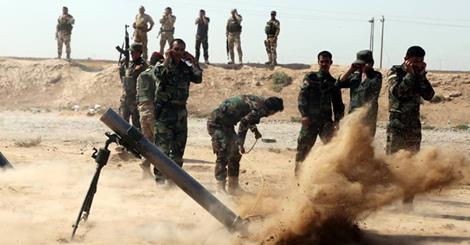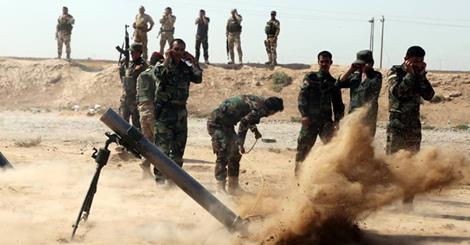 The Syrian Arab Army's "Tiger Forces" Brigade – in coordination with the National Defense Forces (NDF) and the 11th Tank Division – began their counter-offensive in the Idlib Governorate, capturing two villages near the strategic city of Ariha, while also advancing to two others on Wednesday.
Wednesday morning began with a bang for the Tiger Forces, as they were successful in overrunning the Syrian Al-Qaeda group "Jabhat Al-Nusra" at Kafr Najd, resulting in their capture of this long-held militant village located directly west of Ariha, on the outskirts of Jisr Al-Shughour-Ariha Road.
Due to the fierce attack launched by the Tiger Forces, Jabhat Al-Nusra's Islamist affiliate "Jund Al-'Aqsa" was forced to retreat towards the village of Koreen after sustaining heavy casualties as a result of the onslaught.
Among the possessions of the dead Nusra fighters at Kafr Najd were a large cache of Israeli and Turkish-made missiles, along with a multitude of forged Turkish passports.
To the northeast of Ariha, soldiers from the 11th Infantry Division and the SAA's "Fada'eyo Al-Assad" Brigades launched a surprise offensive at Nahlaya that dealt a powerful blow to the militants of Jund Al-'Aqa and Harakat Al-Sham at this village.
Following their initial breach, the SAA was able to take full-control of Nahlaya after brief firefight with the militants entrenched inside the village on Wednesday morning.
According to a military source, the SAA killed over 20 militants in Nahlaya before asserting full-control over the village; among the dead enemy combatants was the Saudi leader of Jund Al-'Aqsa, "Abu Suleiman Al-Jazrawi" – he was identified by one of his captured fighters.
The SAA would not stop there, as the Tiger Forces immediately advanced to the Jabhat Al-Nusra stronghold of Koreen, taking control of half of the village after securing the eastern entrance.
Meanwhile, the 11th Tank Division and the Special Forces charged Muqablah after seizing control of Nahlaya; this attack resulted in the SAA controlling three quarters of the village, while Jabhat Al-Nusra and their affiliates struggle maintain their positions in this part of Idlib.
The offensive was not limited to the Ariha area, as the SAA also continued their offensive at the villages of Fayloun and Qameenas near Idlib City.