Syria
Syrian Armed Forces Secure Jisr Al-Shughour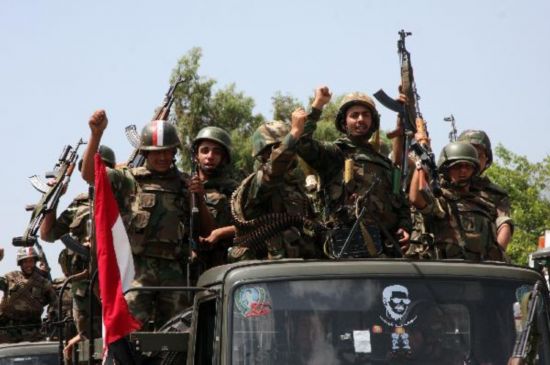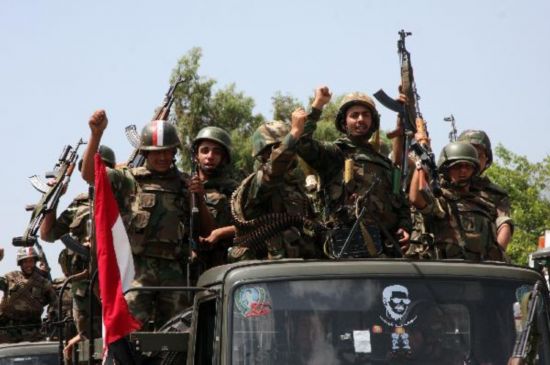 The militants from Harakat 'Ahrar Al-Sham launched a powerful assault on the Syrian Arab Army's defenses in Jisr Al-Shughour, attacking the latter at three axes in order to infiltrate into the city and obstruct the Syrian Government's only supply route to the Idlib Governorate.
On Thursday, Harakat 'Ahrar Al-Sham and Ajnad Al-Sham began their assault at the northern axis of Jisr Al-Shughour, where they endeavored to capture the SAA's checkpoints on the outskirts of city, while pushing as far as the northern entrance before they pulled back towards the Zaleeto Checkpoint.
The SAA's 87th Brigade and their allies from the National Defense Forces (NDF) were responsible for the protection of the northern entrance of the city, where they lost a total of 13 soldiers as result of these volatile clashes.
At the southeastern axis, the militants from Harakat 'Ahrar Al-Sham attempted to infiltrate through the 87th Brigade's frontline defenses at the Sugar Factory; however, they were unable to produce any gains, as the SAA was successful in securing this part of the city from the enemy combatants.
North of the Sugar Factory, fierce clashes were reported between the 54th Brigade and Harakat 'Ahrar Al-Sham fighters at 'Ayn Al-Souda, where both forces traded gunfire and mortar shells for hours with no map change as a result.
According to a military source, the militant groups suffered significantly high casualties while attempting to break into Jisr Al-Shughour – estimates are between 40-80 militants killed in the last 24 hours.