Syria
Syrian Armed Forces Smash Al-Nusra Terrorists in Hama, Idlib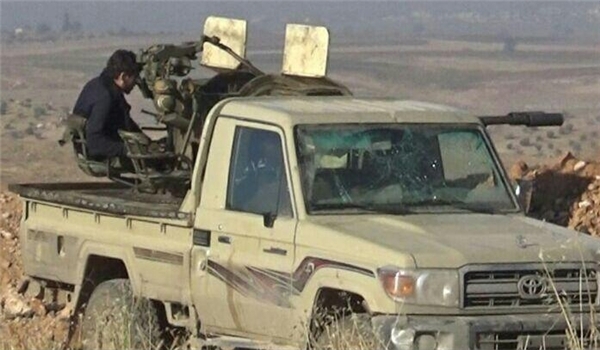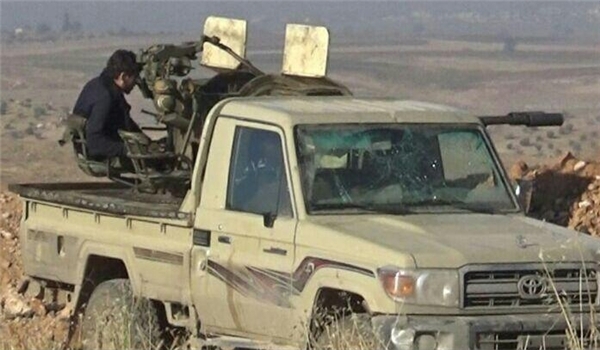 The Northwestern territories of Hama province and the Southern part of Idlib province were the scenes of heavy attacks of the Syrian Armed Forces on the al-Qaeda-affiliated al-Nusra Front's gatherings, battlefield sources said Wednesday.
The Syrian Army troop, backed up by the country's fighter jets, stormed gatherings and bases of al-Nusra Front in Um Haratayn and Atshan in the Northwestern part Hama and Tamanna in the Southern part of Idlib province, which ended in the killing of at least 30 militants and wounding of many more.
Several military vehicles of the terrorists, including machinegun-equipped ones were damaged in the attacks.
Reports said earlier today that the Syrian fighter jets, in several combat sorties, tracked and bombed a military column of the ISIL vehicles, inflicting major damage on the convoy.
A long convoy of the ISIL vehicles was badly targeted by the Syrian army's aircraft near Aqayrabat about 20 kilometers to the Eastern side of the city of al-Salamiyeh.
The Syrian air attacks were heavy and inflicted major damage on the ISIL column.
Several members of the ISIL were also killed in the raids.