Syria
Syrian Armed Forces Smash Terrorists in Southern, Northern Parts of Aleppo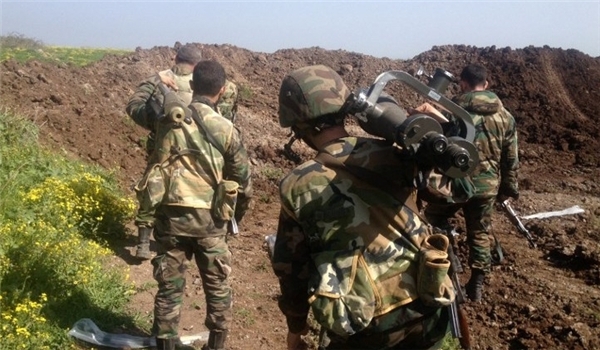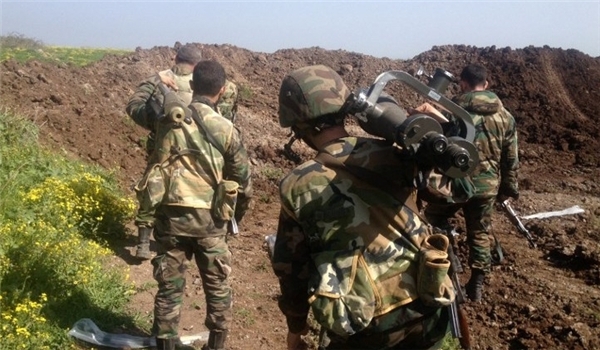 The Syrian Army's artillery and missile units and the country's Air Force opened heavy fire at the terrorist groups' strongholds in the Southern and Northern battlefields of Aleppo province to pave the ground for the imminent anti-terrorism ground operations in the province, field sources said Sunday.
"Gathering centers of Jeish al-Fatah near Khan Touman in South and positions of al-Nusra Front near Handarat camp in North were massively hit by the Syrian artillery and missile units and the Syrians fighter jets' bombardments," the sources said, adding, "The attacks inflicted major casualties on the terrorists."
"The Syrian arm will soon launch its ground operations near Khan Touman and Handarat to root out militancy near the strategic regions," the sources said.
"The Syrian government forces are resolved to push North towards the strategic passage of Castillo to cut the last supply lines of the terrorists groups to the city of Aleppo," they went on to say.
Reports said earlier today that over 400 fresh members of two al-Nusra-affiliated terrorist groups arrived in the Northern province of Aleppo to join their comrades in the fight against the Syrian people.
"300 members of Nouriddeen al-Zinki movement and 100 fighters of Jeish al-Mujahedeen entered the Syrian territories from Bab al-Salama passage and moved towards the town of Kilis in the Northeastern side of the city of Azaz," the sources said.