Syria
Syrian Army About to Captue Ein Terma Region in Eastern Damascus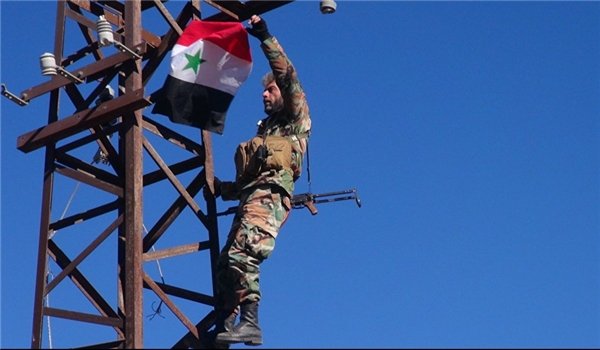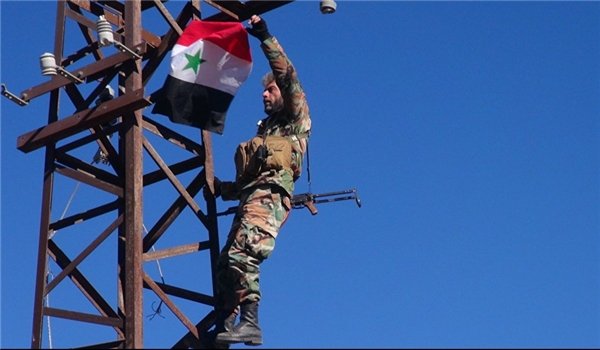 The Syrian Army troops continued to hit terrorists' defense lines in Eastern Ghouta and managed to impose full control over a strategic region en route to Ein Terma region.
The Syrian Army struck a blow to militants in Ein Terma in Damascus province, gaining ground in the capital's embattled Eastern region.
The pro-government troops managed to break through Faylaq Al-Rahman's defense lines and seize most of the Ein Terma Triangle.
In the meantime, the Syrian Air Force pounded terrorists' positions in Ein Terma, Jobar district and Zmelka region.
Also, a military source reported that the army soldiers launched a fresh round of operation to advance against terrorists from the direction of Zmelka bridge along the road to Ein Terma and Jobar to lay complete siege on the terrorists in Jobar.
15 terrorists have been so far killed and a number of their positions have been destroyed in the army men's attack in Ein Terma-Jobar Triangle.
A military vehicle of the terrorists was also targeted and the entire militants on board were killed.
A well-placed military source, also, said that the army men have registered rapid advances in Eastern Damascus, vowing that liberation of Jobar and Ein Terma will be imminent.
The source further added that Faylaq al-Rahman terrorists are under heavy pressure of the pro-government forces in Jobar and Ein Terma and a large number of them are fleeing the regions.
Relevant reports said on Tuesday that the army men engaged in a tough battle with Al-Nusra Front (also known as Fatah al-Sham Front or the Levant Liberation Board) in Jobar and Ein Terma regions, while the army's artillery units opened heavy fire at terrorists' positions behind the frontline.
In the meantime, the Syrian Air Force carried out several combat sorties over Al-Nusra's positions in Jobar and Ein Terma.
A military source said the army units have won back several positions in their anti-terrorism operation in Jobar and Ein Terma.
The source pointed to the collapse of the terrorist front and said that 25 members of Al-Nusra were killed in the clashes with the army.
An operation room that coordinated the movements of terrorist groups was also destroyed in the army attacks.