Syria
Syrian Army Accomplishing Final Anti-Terrorism Mission in Eastern Homs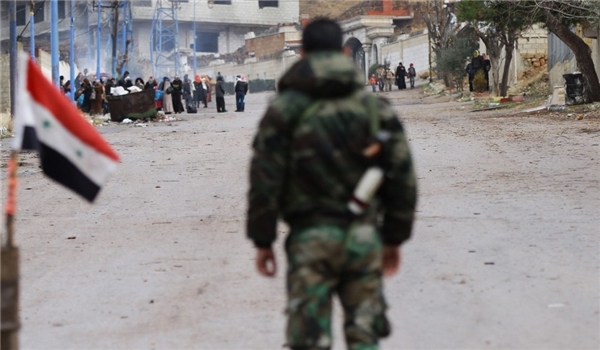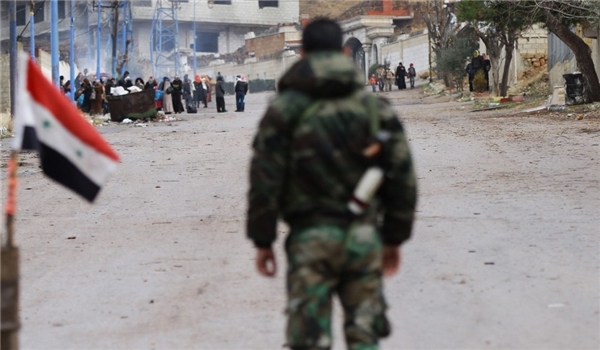 The Syrian Army troops continued to hit ISIL's defense lines in the Central part of the war-hit country on Wednesday, imposing control over four more villages.
The army men drove ISIL out of the villages of al-Qazileh, al-Rak, Um Huweish and Safiyeh Northeast of Jubb al-Jarah in Eastern Homs.
The army units tightened noose on the ISIL in the Central Syria after their recent advances in Eastern Homs.
Relevant reports said on Tuesday that the army troops repelled heavy attacks of the Al-Nusra Front (Tahrir al-Sham Hay'at or the Levant Liberation Board) on their positions in Northern Homs and Aleppo, inflicting heavy casualties on the terrorists.
The army men engaged in heavy fighting with Al-Nusra terrorists and repelled their attacks on government forces' positions in Akrad al-Daseniyeh and al-Qantou in Northern Homs, killing a number of terrorists.
The Al-Nusra attacks came in blatant violation of ceasefire in the de-escalation zone in Northern Homs.
Elsewhere, the Al-Nusra terrorists attacked the army positions near the village of Bashkoy in Northern Aleppo. Army reports said from the region that the government troops fended off their offensive, and inflicted large casualties on the militants.
Also, the army's missile and artillery units pounded al-Nusra's positions in the Western countryside of Aleppo city after the terrorist group's missiles hit areas near the Rasoul Grand Mosque in Jam'iyat al-Zahra neighborhood in the Western part of Aleppo city.