Syria
Syrian Army Advances from Palmyra towards Deir Ezzur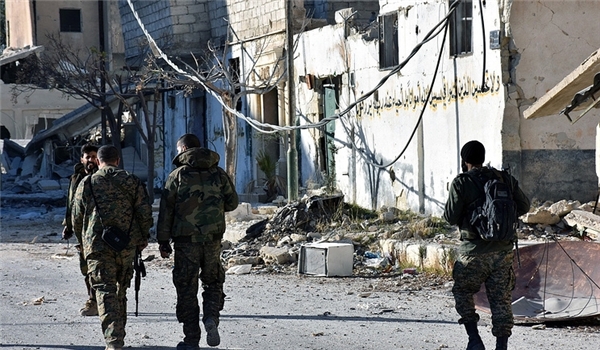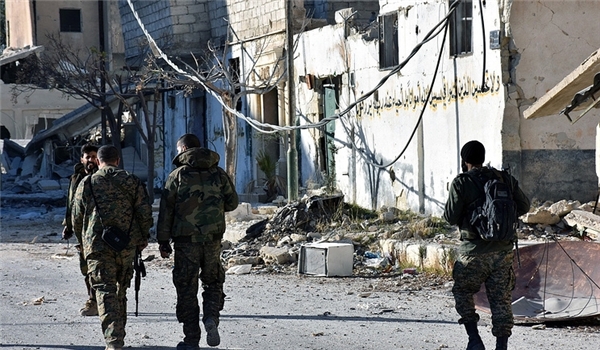 The Syrian army and Hezbollah forces continued their joint military operations in Eastern Homs towards Deir Ezzur, expanding the range of their advances and regaining control over important points in Eastern Palmyra (Tadmur).
The army troops and their allies recaptured several key areas after clashes with the ISIL terrorists 10km away from the Eastern parts of Arak gas field located in Arak-al-Hayl highway in Eastern Palmyra.
Meantime, a military source reported that the army and Hezbollah forces have inflicted huge losses on ISIL militants and destroyed their weapons and military equipment.
According to a source, the ISIL terrorists ultimately withdrew towards al-Hayl gas field in order to avoid their increasing death toll.
The source said that the Syrian army is now trying to advance in the Eastern part of Arak gas field, adding that military operation in this area has been difficult due to ISIL's stiff defense lines.
The Syrian army on Tuesday had also launched anti-ISIL military operations in the Eastern parts of Homs, regaining control over new regions and extending the range of its advances towards Albukamal in Deir Ezzur.
The army units regained control of al-Zaliyiat district near Hamimeh region between Homs and Deir Ezzur.
The Syrian soldiers also could retake control of a three-kilometer area in the Northern parts of Power Plant 3 in Eastern Zahr al-Aba and Southeastern Palmyra.
Meantime, a military source said that the Syrian troops have advanced from the Power Plant 3 in the depth of Badiyeh (desert) region towards Power Plant 2.
Since Zaliyiat area is under the control of pro-gov't troops, the Syrian army will continue its military operation towards Albukamal crossing, which is considered ISIL's lifeline between Syria's Deir Ezzur province and Iraq's Anbar province.
The military source also said that after the recent advances, the Syrian army forces are now stationed 15km away from the Western borders of Deir Ezzur province and 90km away from Deir Ezzur city.
Also, other army units are advancing from Arak-Hazm al-Sawaneh pivot and are now deployed 20km away from al-Sukhnah-Deir Ezzur highway.
Military experts say the recent advances of the Syrian Army troops at border with Iraq towards the ISIL-held town of Albukamal were of vital importance, showing that the pro-government forces will soon drive terrorists out of the war-hit country.