Syria
Syrian army advances in al-Khalidiya of Homs, Wide operations in Damascus countryside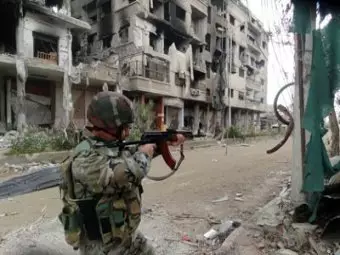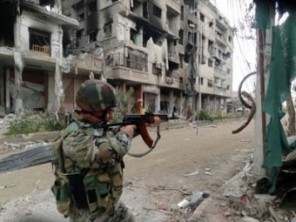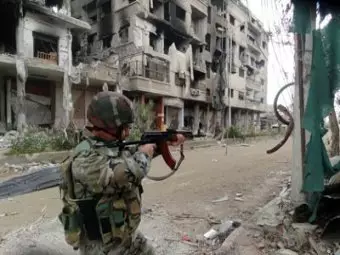 The Syrian Arab Army units destroyed several depots of arms and ammunition of the "Free Army" militia in villages and towns of al-Ghouta al-Sharqia (eastern) and the southern countryside of Damascus and caused many deaths and injuries in their ranks.
Breaking News Network correspondent said that an armed group in Tel al-Sawan in Adra area was targeted, one of whom was identified of the dead as, Khalid Rajab and Derar Omar, in addition to the destruction of a warehouse of weapons and ammunition including the gunmen in El'ab farms of Duma region.
The correspondent added that the army unit carried out a qualitative operation against a gathering of gunmen near the roundabout of Badran in Duma, killing dozens of militants, including Mahmoud al-Sadiq and Hamada Hamada and the destruction of their weapons and ammunition.
The army advances in al-Khalidiya district of Homs after entering more than one axis
The units of Syrian Arab Army have achieved significant progress in the al-Khalidiya district of Homs after it killed numbers of members of armed groups were holed up in the neighborhood.
Our correspondent mentioned that the army units continued to hunt insurgents in the neighborhood to eliminate the rest of them and arrest them to restore security and stability to it.
Our reporter added that it a large number of improvised explosive devices (IEDs) were planted by insurgents in the neighborhood to impede the progress of the army units, were dismantled.
The units had begun a wide military operation in al-Khalidiya neighborhood of Homs this morning, where it entered the neighborhood of more than one axis.