Syria
Syrian army advances in northern Aleppo countryside, foils attacks on garrison and towns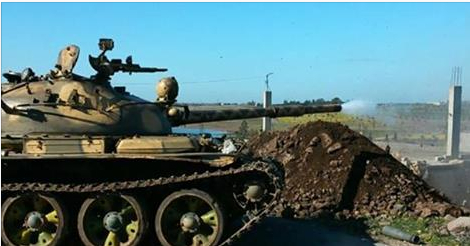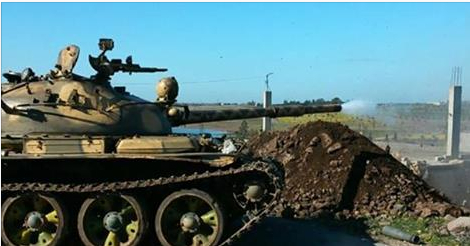 Syrian army has pressed ahead with defeating terrorists in the northern countryside of Aleppo and has destroyed two car bombs in Hama countryside, according to military sources.
The sources declared today that army units recaptured several farms and al-Madafeh hill on the outskirts of Handarat town and killed many terrorists there.
The fresh progress came a day after army units regained control over  Handarat town, which was one of the terrorists' main supply routes from Turkey into the old city of Aleppo.
It synchronized with destroying two car bombs plus two terrorist hideouts outside Hama and Daraa and repelling terrorist attack on a town in Homs countryside.
2 car bombs destroyed
A military source told the official news agency (SANA) that army units destroyed two car bombs that tried to attack one of the military posts at the entry of al-Kaffat town in the eastern countryside of Hama and thwarted terrorists' infiltration bid into the same town.
It clarified that terrorists tried to blast the two car bombs on the outskirts of al-Kaffat town and on the bridge of the town in order to prevent army units from saving the town's people from terrorists' massacres.
"After the destruction of the car bombs, fierce clashes erupted between army units and the terrorists," the source said, confirming the death of large numbers of terrorists in the clashes.
The terrorists tried to infiltrate from al-Mobarakat town, which lies north of al-Kaffat town, SANA reported, indicating that  terrorists affiliated to al-Nusra Front, the 'Ahrar al-Sham' Movement, and the 'Soqor al-Sham' and other allied organizations spread in town of  al-Mobarakat and they receive support from the Turkish Raccep Tayyeb Erdogan regime.
The agency added that army units foiled another terror attack on Hosh Qbibat al-Asi town in al-Rastan and destroyed an armored car belonging to terrorists in an area located east of Jeb al-Jrah city in the eastern countryside of Homs.
Two terrorist hideouts were pounded in al-Ghareyeh al-Gharbeyeh town in Daraa countryside amid continuity of military operations against terrorist organizations outside Quneitra and Idlib.
Syria Times