Syria
Syrian Army advances in northwestern Hama after relaunching offensive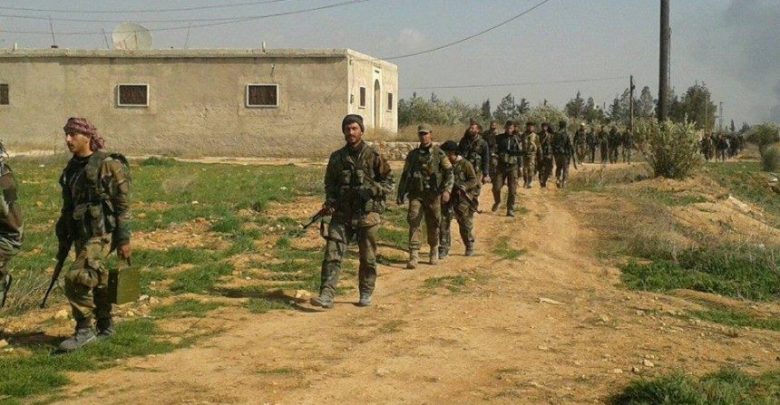 The Syrian Arab Army (SAA) relaunched their offensive in northwestern Hama on Thursday after having their first assault repelled by the jihadist rebels.
Led by their elite Tiger Forces, the Syrian Arab Army launched their second wave of attacks on the large hilltop of Tal Malah and the nearby town of Jibeen earlier this afternoon.
According to a military source in Hama, the Syrian Army has reached the town of Jibeen after a fierce battle with the jihadist rebels of Hay'at Tahrir Al-Sham and their allies from Jaysh Al-Izza.
The source added that intense clashes are ongoing at Jibeen as the Syrian Arab Army attempts to enter this small town that is located east of Sqaylabiyeh.
As long as the jihadist rebels control Jibeen and Tal Malah, the main road linking the two government strongholds of Mhardeh and Sqaylabiyeh will remain closed.