Syria
Syrian Army Advances in Rahimeh, Aleppo Countryside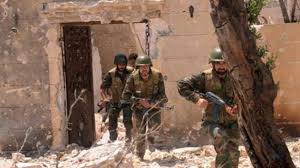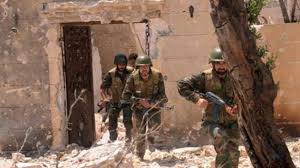 The Syrian army has been making advances in Aleppo countryside, killing and injuring a number of the foreign-backed mercenaries.
"The army units made an advance in al-Rahimeh area in the northeastern countryside of Aleppo, killing and injuring a number of terrorists and destroying their weaponry," official news agency, SANA, reported.
The agency also quoted a military source as saying that army units "razed terrorists' gatherings in the villages of Kafer Hamra, Izaz, Deir Jamal, al-Mansourah, Daret Ezza, Orum, al-Atareb, Tal Hatabat, Hreitan, the Industrial City, Tal Ballat, al-Oweijeh, Ba'idin, Handarat and al-Jandoul, making direct hits."
The source added that the army operations resulted in the destruction of 3 vehicles with all the terrorists driving them in Khan al-Assal.