Syria
Syrian Army advances in the Raqqa countryside: another hilltop seized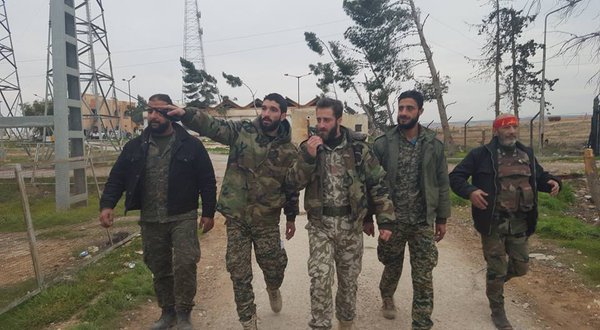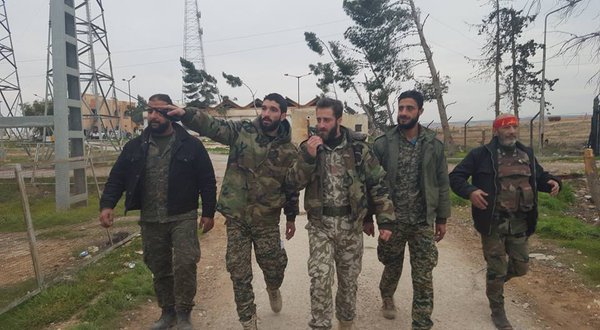 Syrian Arab Army's 555th Brigade of the 4th Mechanized Division is doing something that seemed outrageous 6 months ago – they are pushing northeast towards the Al-Raqqa Governorate, marking the first time during this war that the government forces have advanced into the countryside of this Islamic State of Iraq and Al-Sham (ISIS) stronghold in northern Syria.
On Thursday morning, the Syrian Arab Army's 555th Brigade – in close coordination with the National Defense Forces (NDF), Liwaa Suqour Al-Sahra (Desert Hawks Brigade), Kataebat Al-Ba'ath (Al-Ba'ath Battalion), Fouj Al-Joulan (Golani Brigade), and the predominately Palestinian pro-government militia "Liwaa Al-Quds" (Jerusalem Brigade) – imposed full control over Tal Madakhah after a violent battle with the ISIS terrorists positioned at this small hilltop near Ithriyah.
Following the capture of Tal Madakhah in the Ithriyah countryside, the Syrian Armed Forces continued their advance along the Raqqa-Salamiyah Highway, attacking ISIS' defenses at Point 7 in Jabal Ahed near Zakiyah. The Syrian Armed Forces were able to capture Point 7 before nightfall on Thursday evening; this paved the way for them to establish full control over the western mountains of Jabal Ahed in the Hama Governorate's eastern countryside.
With their advance on Thursday, the Syrian Armed Forces inch closer to the Tabaqa Military Airport in the Al-Raqqa Governorate, leaving them approximately 40 km southwest of this strategic site.