Syria
Syrian Army advances in the Turkmen Mountains of Latakia: map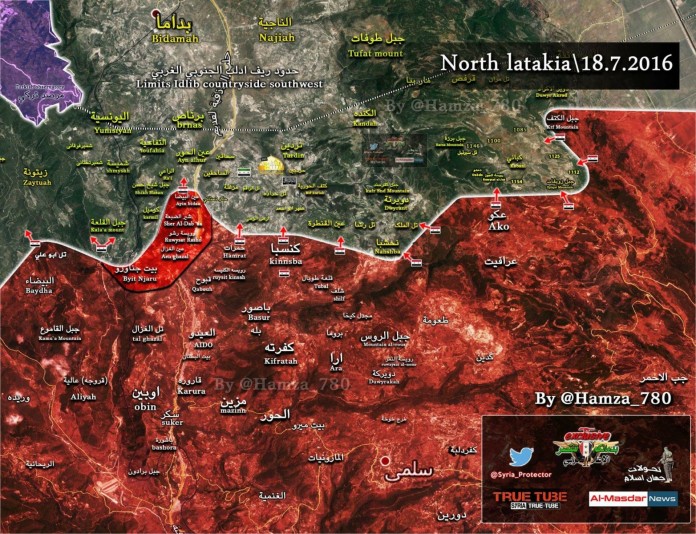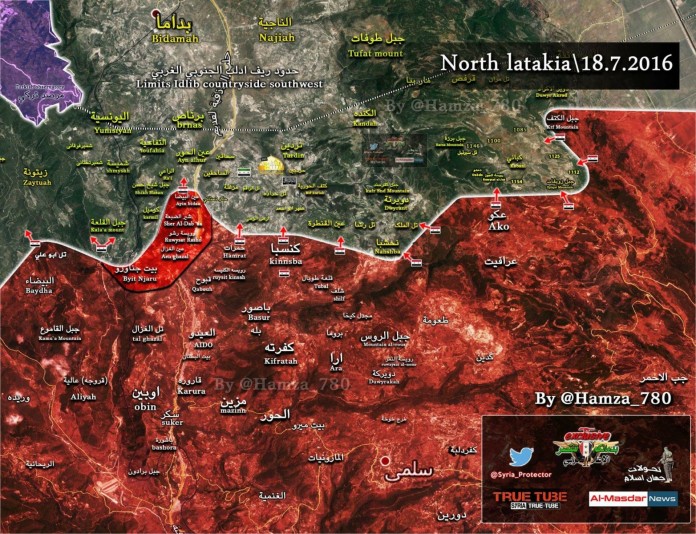 The Syrian Marines, backed by the Desert Hawks Brigade (Liwaa Suqour Al-Sahra), reportedly captured three hilltop villages from the jihadist rebels of Jaysh Al-Fateh (Army of Conquest) in the Turkmen Mountains of northern Latakia tonight.
According to a media correspondent that is embedded with the Desert Hawks Brigade in northern Latakia, the Syrian Armed Forces captured the villages of Ruwaysat Rasho, Sher Al-Dab'aa, 'Ayn Bidda after a fierce battle with Jaysh Al-Fateh near the key hilltop of Tal Qal'at.
Despite the good news for the Syrian Armed Forces at the Jabal Turkmen axis, the situation at Kinsibba is repeatedly very tense as Jabhat Al-Nusra (Syrian Al-Qaeda group) attempts to recapture this imperative mountaintop town in the Kurdish Mountains.