Syria
Syrian Army advances inside Kafr Naboudeh as terrorist death toll rises over 80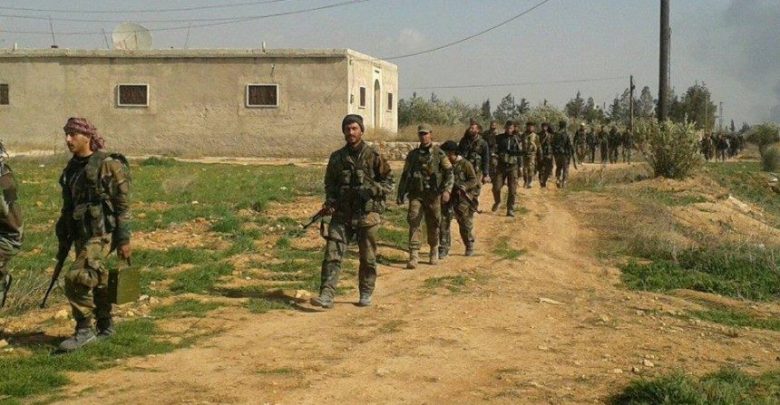 Terrorists are struggling to hold onto Kafr Naboudeh this afternoon, despite capturing the town earlier this morning.
Led by the Tiger Forces, the Syrian Arab Army (SAA) began a major counter-offensive against the jihadist rebels to reclaim Kafr Naboudeh shortly after losing the town. According to a military source near the front-lines, the Syrian Arab Army stormed Kafr Naboudeh from two different flanks in a bid to overwhelm the jihadists.
The Syrian Arab Army has managed to reenter the town after breaking through the weak jihadist lines at the western axis of Kafr Naboudeh. They are now working to retake the last areas under the control of the jihadist rebels.
The military source said the jihadist death toll from their offensive on Kafr Naboudeh has exceeded 80, with most of the casualties coming during the first six hours of their large scale operation. He would add that the Syrian Arab Army death toll is also rather high, with an early estimate between 30-40.
As of now, the Russian and Syrian air forces are hammering the jihadist rebel positions across the Idlib Governorate in order to prevent the latter from reinforcing their comrades around the Kafr Naboudeh front.