Syria
Syrian army advances on Qusayr town near Lebanese border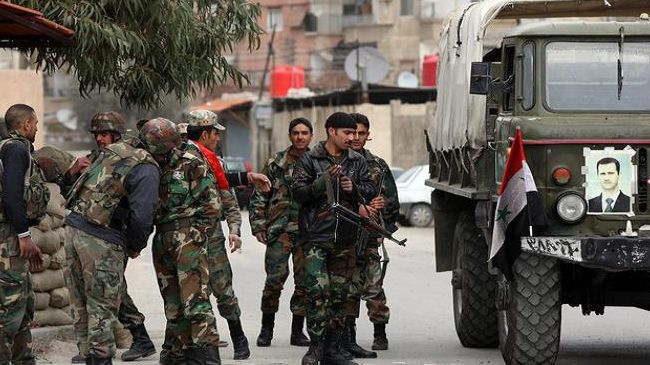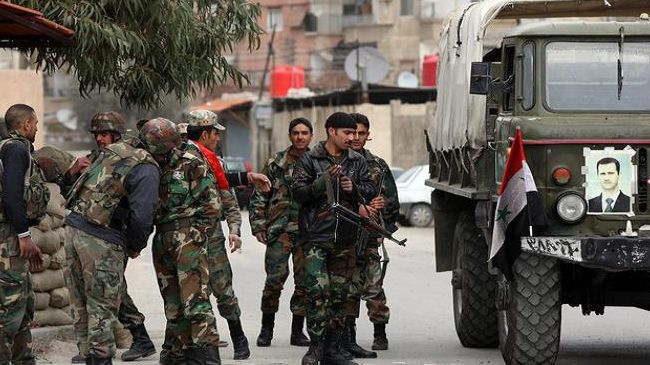 Syrian army has made advances on the strategic town of al-Qusayr near the border with Lebanon.
On Thursday, a large number of militants were killed during intense clashes with Syrian soldiers as government forces sought to flush armed men out of villages surrounding al-Qusayr, which is situated about 35 kilometers (22 miles) south of the western city of Homs, Syria's official news agency, SANA, reported.
The Syrian military seized full control of al-Shumariyeh village.
Syrian troops also established total control over the villages of al-Rahmunia, al-Rablawi and al-Zoubi in the northern countryside of al-Qusayr before heading towards al-Ghassaniyeh village.
Moreover, Syrian forces drove back a group of militants, who were attempting to enter the industrial city of Hassia from al-Qusayr town.
Two militants were killed while three others were captured in the incident.
Syria has been experiencing unrest since March 2011, and many people, including large numbers of security forces, have been killed in the fighting.
Several international human rights organizations have accused militants operating in Syria of committing war crimes.