Syria
Syrian Army advances towards al-Obada of Damascus countryside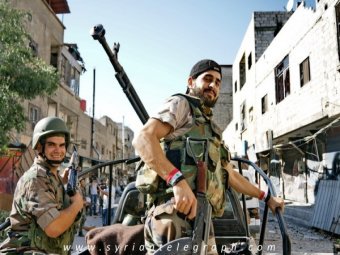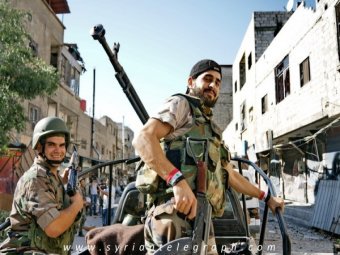 Fighting occurs between two groups of Free Army militants in Damascus countryside, while Syrian Army has advanced in.
Armed conflicts break out between the gunmen from "Muawya battalion" and "Deree Duma" in Duma city, what resulted in the death of 10 armed men and the injury of 20 other.
Our reporter in Damascus has pointed out that the fighting comes as a result to a dispute between the armed men on the sharing of the loot.
Syrian Army advances to control al-Obadah.
Syrian Army continues advancing in Damascus countryside and imposes a cordon on al-Obada town.
Our reporter points out that Syrian Army controls half the area of ​​the town.
Syrian Army continues eradicating the armed men of Tartus countryside
Syrian Army continues its operations that aim to eradicate the insurgents from Tartus countryside.
The correspondent reports that Syrian Army has carried out a campaign has a wide sweep to hideouts of militants in the city of Banias and the village of al-Bayda and the surrounding groves.
The correspondent pointed out that the Syrian had raided on the den in the village of al-Bayda village and gunmen of foreign nationals were arrested.