Syria
Syrian Army Aircraft Bomb ISIL's Command Centers in Deir Ezzur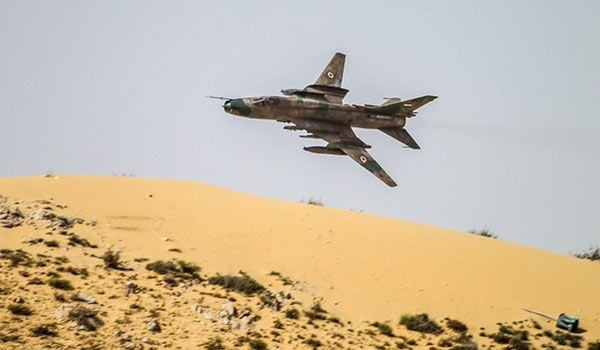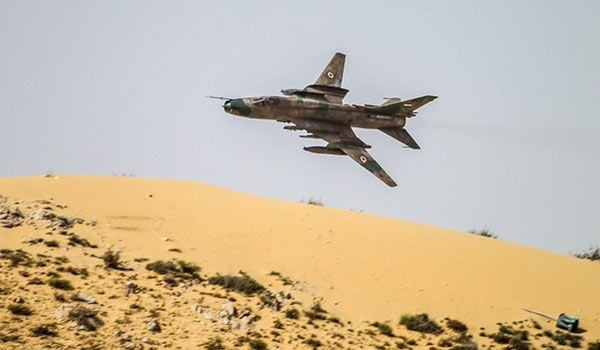 Syrian fighter jets carried out several combat flights over ISIL-held districts in the Eastern city of Deir Ezzur and targeted two command centers of the terrorists.
Syrian warplanes hit ISIL's command center in the village of al-Baqaliyeh six kilometers to the West of Deir Ezzur, which ended in destruction of the center and killing of several militants.
In the meantime, ISIL's command center in al-Rushdiyeh neighborhood was targeted by the Syrian bombers.
The ISIL's military vehicles also were targeted by the Syrian fighter jets in al-Huweija and al-Hamidiyeh neighborhoods.
Reports said earlier today that Syrian army's artillery units and Air Force, in a fresh round of attacks, pounded ISIL's bases and gatherings in different parts of the Eastern province of Deir Ezzur, inflicting major losses on the militants.
Syrian tanks opened fire at ISIL's concentration centers near al-Thardah mountain that overlooks the Deir Ezzur airport, which ended in the killing of 4 terrorists and wounding of several more.
The Syrian Air Force, for its part, continued to target ISIL's positions around al-Thardah mountain, Wadi Villat region, the village of al-Hosseiniyeh, and al-Ardi districts in Deir Ezzur city, which not only claimed the lives of several militants but destroyed their military equipment and vehicles.