Syria
Syrian Army Aircraft Hit Al-Nusra Bases Hard North of Hama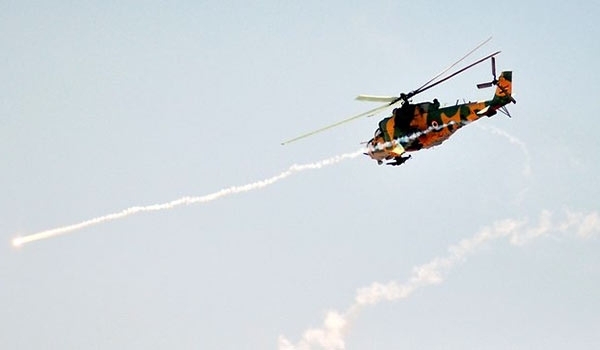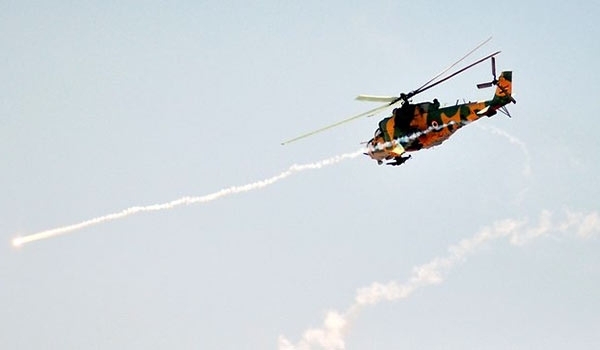 The Syrian fighter jets and choppers continued to bomb bases and gatherings of al-Nusra Front in the Northern part of Hama province, pinning down the militants behind their positions with the lowest military movements possible.
Al-Nusra Front's concentration centers and bases in Morek, al-Lataminah and al-Madhiq Fort came under the heavy fire of the Syrian warplanes and military helicopters.
The terrorist group suffered a heavy death toll and its military hardware and bases' infrastructures sustained major damage in the Syrian airstrikes.
The Syrian army troops, for their part, opened fire at terrorist centers near al-Qantara in the Western part of al-Samiyeh.
Reports said earlier today that the Syrian fighter jets, in several combat sorties, tracked and bombed a military column of the ISIL vehicles, inflicting major damage on the convoy.
A long convoy of the ISIL vehicles was badly targeted by the Syrian army's aircraft near Aqayrabat about 20 kilometers to the Eastern side of the city of al-Salamiyeh.
The Syrian air attacks were heavy and inflicted major damage on the ISIL column.
Several members of the ISIL were also killed in the raids.