Syria
Syrian army, allies retake control over Dayr al-Zawr power station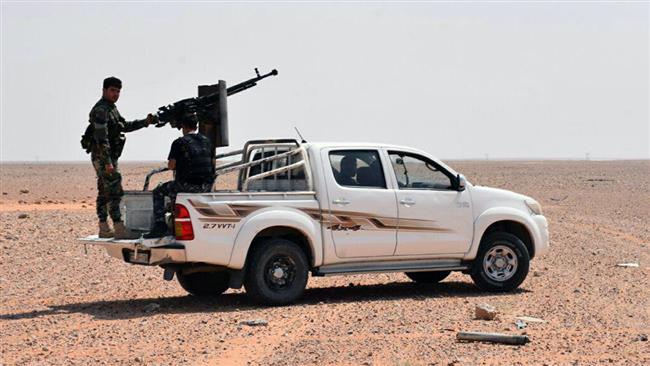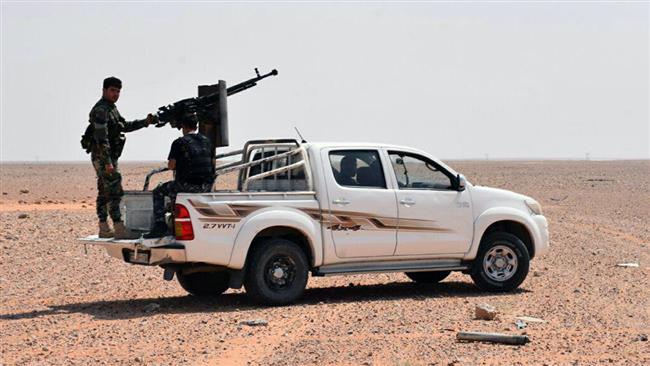 Syrian army soldiers, backed by allied fighters from popular defense groups, have managed to regain full control over a power station in Dayr al-Zawr as they push to drive the Daesh Takfiri terrorists out of the strategic eastern city.
Syrian government forces and their allies recaptured the facility, which lies west of Dayr al-Zawr air base, on Sunday following intense clashes with Daesh militants, pro-government and Arabic-language al-Masdar news agency reported.
Moreover, Syrian soldiers managed to wrest control over the highway linking Dayr al-Zawr to the city of Sukhnah, and advanced on the Brigade 137 base as well as al-Panorama district. Scores of Daesh terrorists were killed and injured during the operations and their military hardware destroyed.
Syrian army units also tightened the noose around scores of Daesh terrorists on the outskirts of al-Taim oil field, killing and injuring many of them.
The developments came only a day after Syrian army troops and pro-government fighters managed to break a nearly three-year siege imposed by Daesh Takfiris on Dayr al-Zawr air base.
Syrian government forces and their allies had launched a new push on Friday towards the besieged military airport, as part of a multi-pronged offensive to retake the entire Dayr al-Zawr, located 450 kilometers northeast of the capital Damascus, from Daesh extremists.
At least 40 trucks carrying basic commodities such as fuel, food and medical supplies for civilians, in addition to two mobile clinics, arrived in Dayr al-Zawr on Thursday, only two days after Syrian army forces and fighters from popular defense groups reached the eastern city and breached the Daesh siege.
Daesh overran large parts of Dayr al-Zawr province, including its many oil fields, in mid-2014 as it seized swathes of land in Syria and neighboring Iraq.
By early 2015, the Takfiri terrorists were in control of some parts of Dayr al-Zawr city and besieged the remaining parts, which were under government control. It is estimated that 100,000 people remain in the government-held parts of the city.
The so-called Syrian Observatory for Human Rights estimates that more than 10,000 people may be living in the Daesh-held parts of Dayr al-Zawr.
Meanwhile, in the central province of Homs, Syrian soldiers regained control over the villages of Rahhoum, Abu Hawadid, and al-Fao Shawish in the the eastern part of the province.
US-led airstrikes kill over dozen in eastern Syria
In a separate development on Sunday, more than a dozen people were killed when the US-led coalition purportedly fighting the Daesh Takfiri terrorist group conducted a series of aerial assaults on the eastern Syrian city of Abu Kamal near the border with Iraq.
The Syrian Observatory for Human Rights reported that 18 people, mostly civilians, lost their lives when the attacks struck a Daesh-run detention center.
The US-led coalition has been conducting airstrikes against what are said to be Daesh targets inside Syria since September 2014 without any authorization from the Damascus government or a UN mandate.
The military alliance has repeatedly been accused of targeting and killing civilians. It has also been largely incapable of fulfilling its declared objective of destroying Daesh.