Syria
Syrian Army Ambushes over 50 Terrorists in Damascus Countryside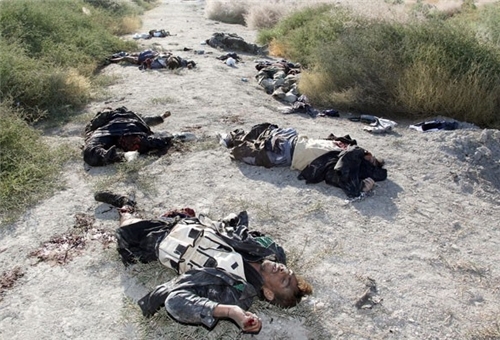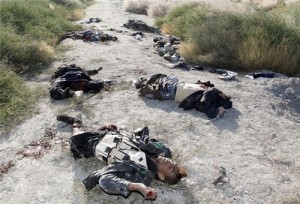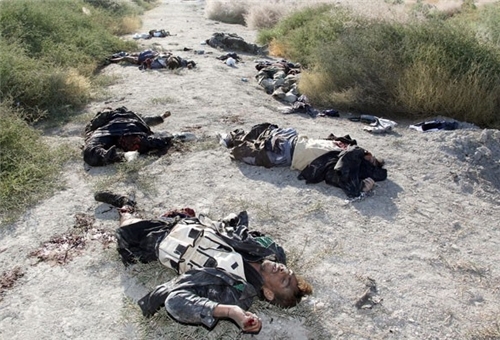 The Syrian army ambushed more than 50 terrorists from the al-Nusra Front and the so-called Al-Islam Brigade in the vicinity of al-Otaiba lake in Damascus countryside and seized their weapons, including Israeli-made anti-tank rockets, RPG launchers and BKC machineguns.
The state news agency mentioned that the Syrian army, in cooperation with the residents in Eastern Gouta, ambushed the terrorists as they were fleeing from al-Nashabiyeh area towards Mid'a.
Some 41 terrorists were killed and around 10 others were wounded in the operation, with some of them holding the Saudi, Qatari and Iraqi nationalities, according to a field commander.
The commander mentioned that automatic rifles, home-made grenades, Israeli-made anti-tank rockets, BKC machine guns and RPG launchers were destroyed in the operation.
The commander noted that over the past period 7 ambushes were carried out in the region resulting in the death of scores of terrorists who were trying to infiltrate the Eastern Gouta to back up the terrorist groups who had suffered heavy losses at the hands of the army soldiers.
Meanwhile, an army unit ambushed a terrorist group on Tal Treireh-Kanaker road, killing and injuring many members, in addition to seizing a truck containing weapons and ammunition, including anti-tank mines, automatic rifles, BKC machine guns and RPGs launchers.
The Syrian army also intensified operations against terrorists in various areas on Friday, killing and injuring scores of them in raids against their dens and gatherings.