Syria
Syrian Army annihilates two snipers in Homs – dozens foreign terrorists killed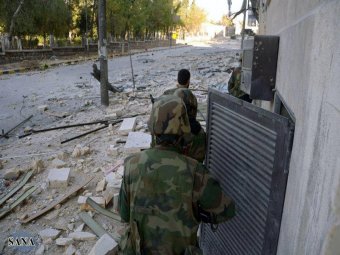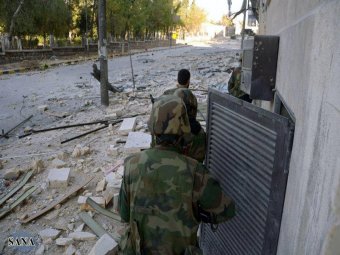 Our correspondent confirmed that the Syrian Army forces clashed with foreign terrorists who attacked the road of Deir Ezzor airport, what resulted in the death of more than 20 militants, including Samer Mahmoud al-Sab'awi (The leader of Othman Bin Affan battalion) and Majed al-Kbeisi.
The reporter pointed out that armed confrontations occurred in al-Ba'ajeen neighborhood, at al-Jam'iat roundabout and the Central Park, which resulted in the death of about 26 terrorists, including Mahmoud Jemaa Abed al-Ghani.
The forces of Syrian security also found tunnels which were used by the armed foreign terrorist groups in al-Ommal neighborhood.
Media sources pointed out that the Syrian Army soldiers destroyed an armory and 4 cars, where all the foreign terrorists inside were killed, in al-Mari'ia area.
The Army also killed several terrorists, including Walid Omar al-Ali (The member in al-Abbas battalion) in al-Orfi neighborhood.
The sources said that the units of Syrian Army targeted several positions for foreign terrorists and killed several of them, including the leader of Qassas battalion, in al-Husseinia.
In Homs, the forces of Syrian Arab Army moved forward in Jouret al-Shaiah and clashed with militants, causing the death of many of them, including two snipers, where the Army was also able to take control over two buildings' complexes, which were controlled by the foreign terrorists.