Syria
Syrian Army Bombs U.S, Israel-backed Terrorists' Stronghold in Aleppo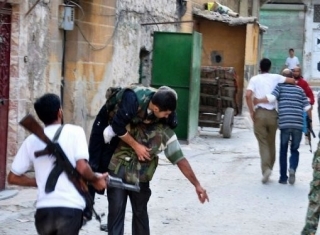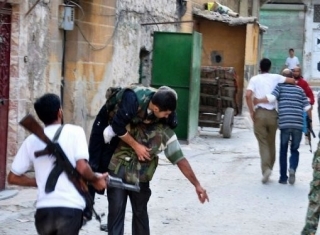 The Syrian army tanks and helicopters rained sites of the armed groups militants with a barrage of fire, Reuters news agency reported Monday.
The Agency confirmed that Aleppo, Syria's largest city, is witnessing fierce fighting in the streets of Salah al-Din neighborhood, the entrance to the city of Aleppo and home to 2.5 million people and the main fighting center during the last week.
In its report on the fierce battles and heavy shelling targeting strongholds of armed groups in Aleppo and neighborhoods, Reuters said that foreign fighters hold 15 trucks on which anti-weapon gun is mounted, which the gunmen claimed they'd seized earlier.
"We have only 200 shells for each gun … we must be quite sure that a plane will be dropped once we shoot it, otherwise we cannot restore the shells we used," the agency quoted one fighter as saying.
Without giving further details, Syrian state television said bodies of Turks and Afghan fighters have been found in the city of Aleppo.